A six-year-old autistic boy in Washington was left with a broken arm as he was attacked after standing up to bullies who were picking on his friend.
Carter English, of Olympia, was brutally beaten in his apartment complex by a group of seven children who threw rocks and sticks at him and even rubbed sawdust into his eyes on Wednesday.
Carter was left with a broken arm, cuts and bruises on his face, a lacerated eye, and a concussion.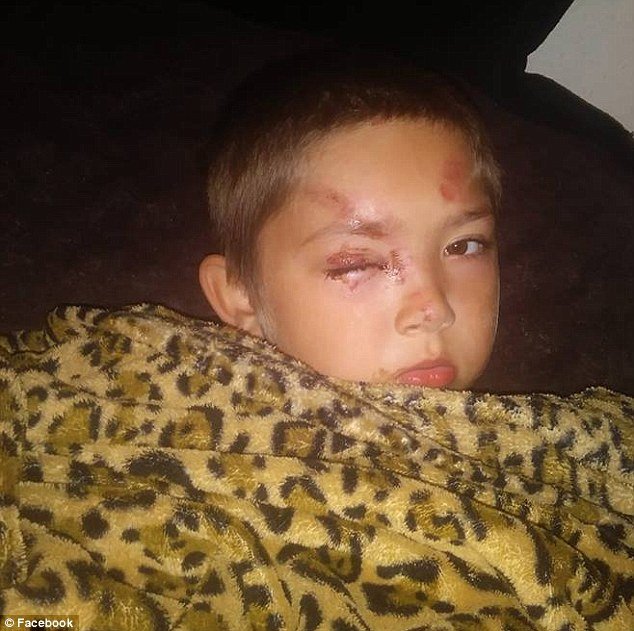 It was all because he was confronting the bullies who attacked his friend.
'They were just bullying him and beating him up. I just told them to stop and then they did it to me,' Carter said to ABC7.
When his mother Dana English found him, he was covered in blood.
He was immediately taken to Harborview Medical Center in Seattle where he underwent emergency surgery to repair his eye and his arm was placed in a sling, which may still require an operation, according to KOMO.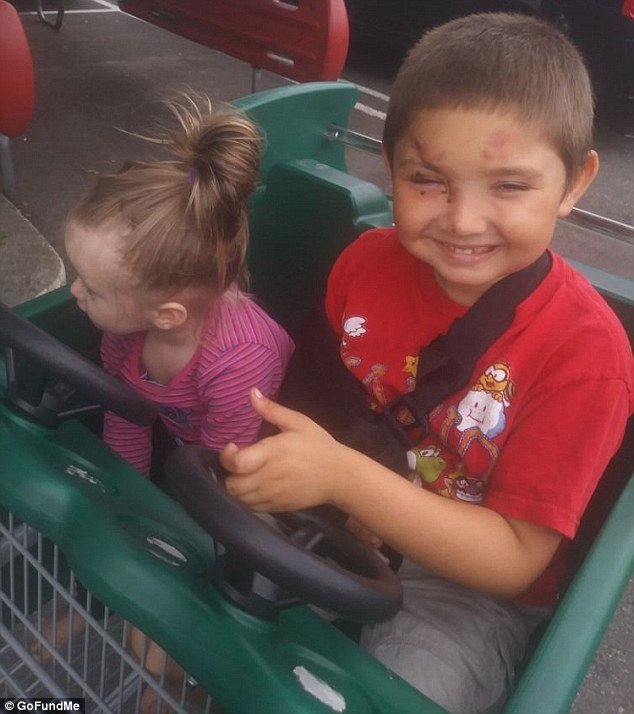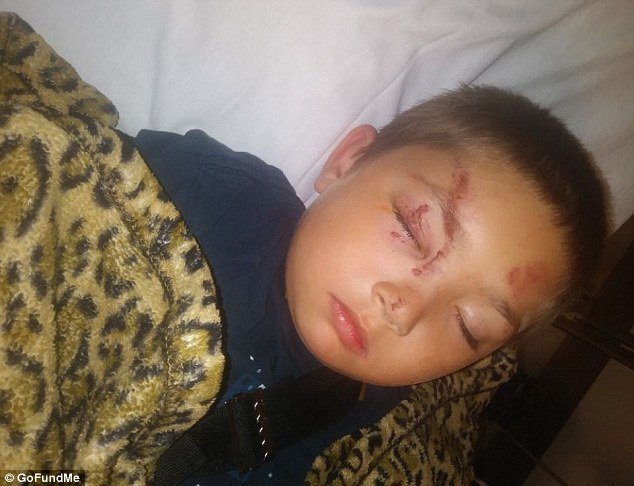 His mother couldn't control her tears as she recalled the incident:
'It's been hell. I haven't slept, I haven't ate, I mean I can't do anything. I can't even leave his side,' she said wiping away tears.'
'I really don't know what I'm hoping for other than for people to know that this is not acceptable. Bullying is not okay. There's no reason to bully someone ever,'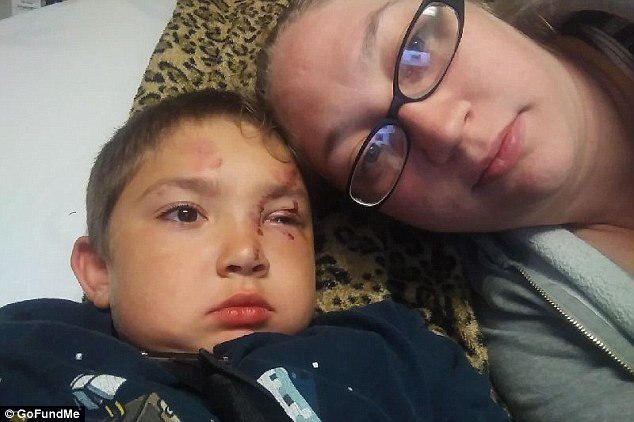 A GoFundMe page has been set up for English's hospital needs and has already raised $13,567. The page says:
'Carter has multiple hematomas on his forehead, a concussion, lacerations to his eyelid and eyeball (they had to pull beauty bark out of his eye), fractured elbow in 3 places and a broken arm and he has the possibility of losing his left eye,'
'He is a very smart boy and loves video games, playing with his friends and being with his family. What happened to him wasn't okay and the police are not stopping until they catch the kids that did this to him,'.
Recommended Video!
"The Moment When Little Boy Confess His Mom That He Got His Girlfriend Pregnant"
Enjoyed the article? Check out another interesting story below ▼
---

Share this story with your friends and family!
---