The mother of two teenage boys who attacked a McDonald's manager after being told to leave has apologized for her sons' unacceptable behavior.
She posted a message on Facebook, saying she is 'very sad and ashamed my boys would do this,' and promised to 'deal with the situation.'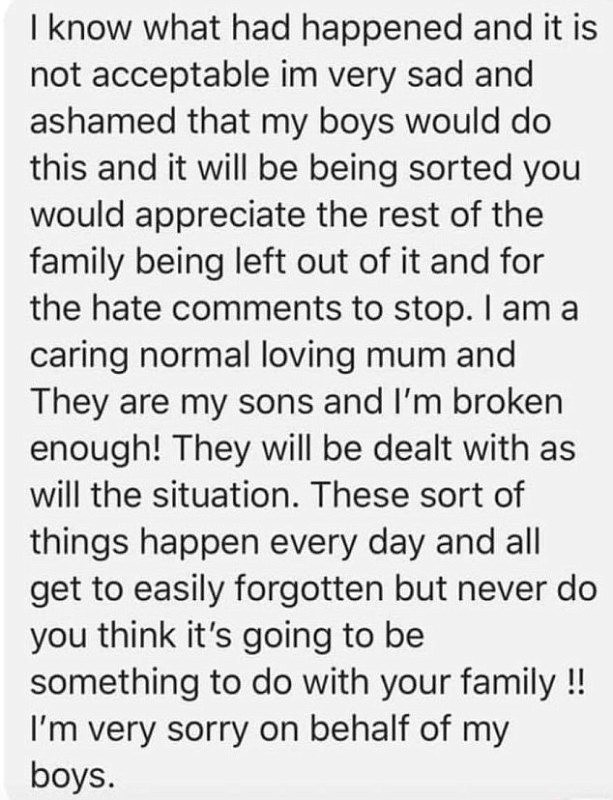 Her sons were caught on camera drunk and shouting at staff at McDonald's in Boston, Lincolnshire at around 11 pm.
Watch the Video of incident Below!
It was Jasmine Brudenall who filmed the incident, which began when the manager told the teenagers to leave the place after locking an employee in a cupboard and 'flicking' his cap.
But the two refused to go out and they burst in anger as they launched themselves at the manager. Brudenall also said that the boys were accompanied by their dad and all of them had been drinking.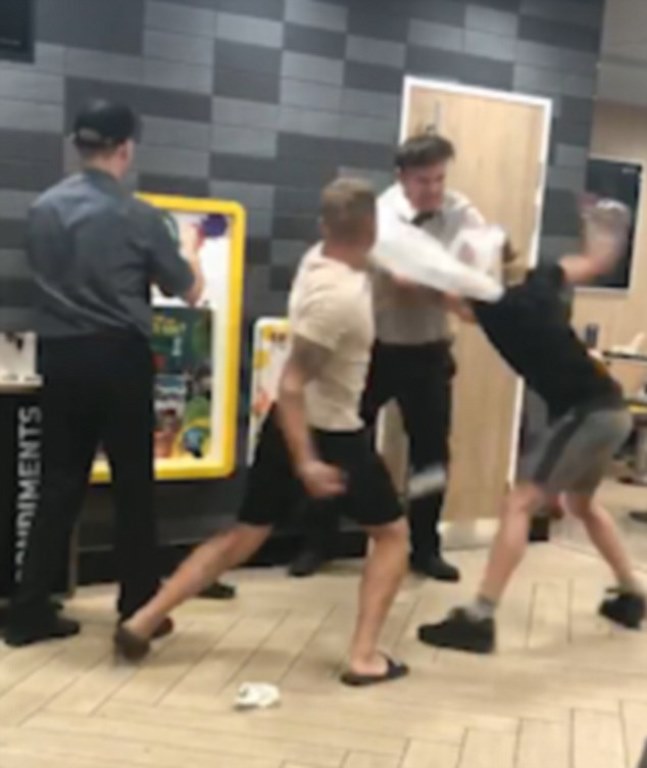 Their mom confessed she has received 'hate comments' over the scene.
Brudenall explained: "The tall McDonald's worker went up to them and nicely asked "I'm going to have to ask you to leave."
I sensed it was going to erupt. Sometimes you can tell when someone is so drunk that there is no chance of reasoning with them."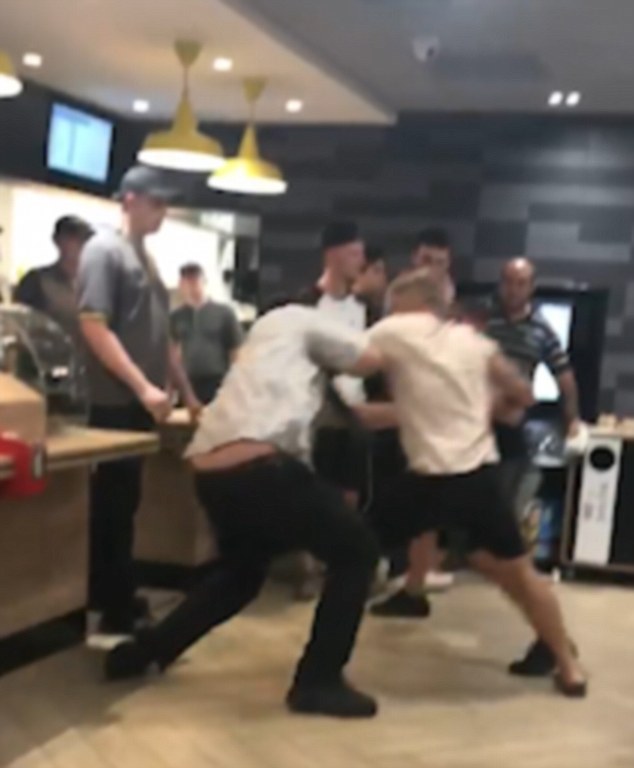 One of the boys started hitting the manager, grabbing onto his collar while using his other hand to throw hard punches. The other boy joined the attack and both they beat the employee.
Brudenall also added: "They were so intoxicated, There was no stopping this – they would have hit anyone who got in the way.
The other side of where people were eating were kids and old people. All the other guys were friends with them and carried on laughing."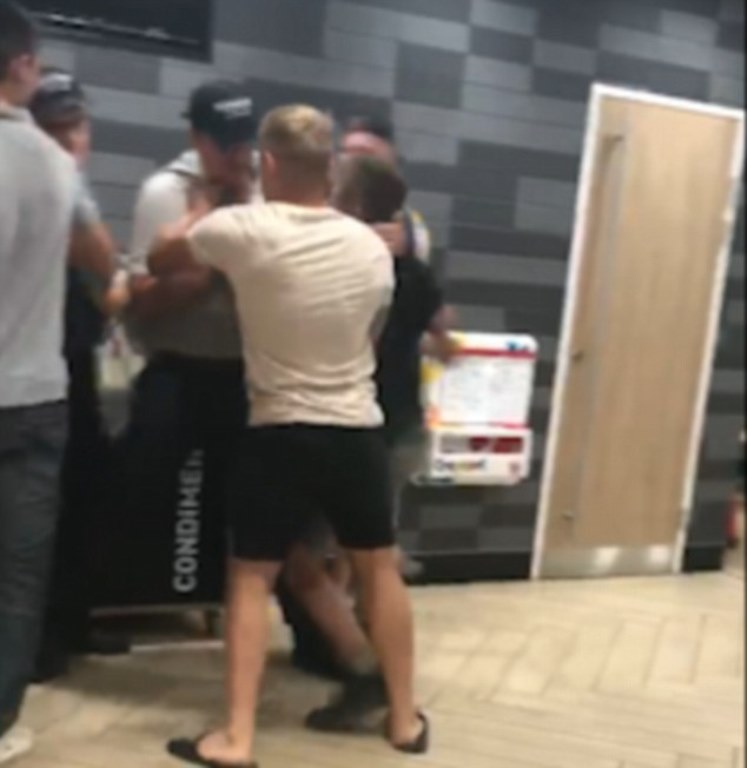 The brawl lasted around 30 seconds with the manager holding his own against the two boys, pushing them towards the door.
"When outside at the front off the store they, used a metal bar they pulled off door and tried to hit him.
The McDonald's staff member took a lot of punches. After they'd gone, [he] went into the back," Brudenall added.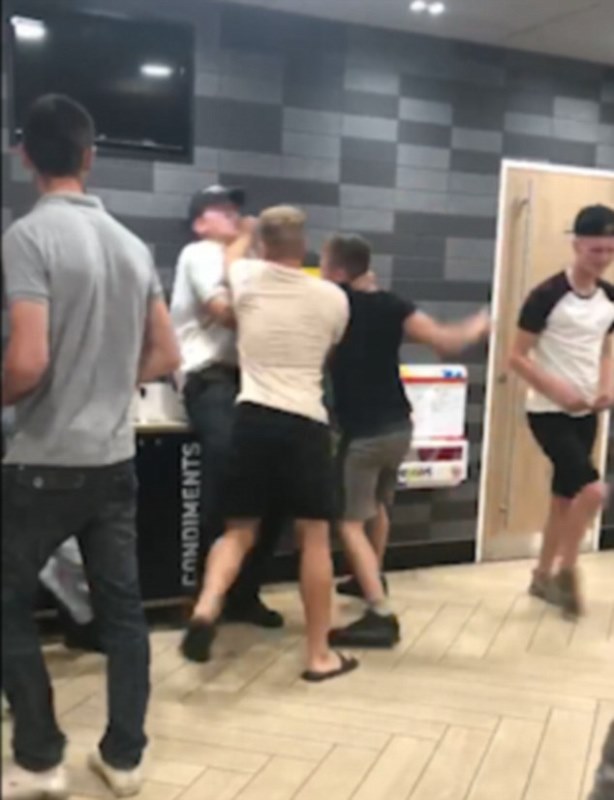 The police arrived ten minutes after the boys left. The manager also didn't press any charges.
What are your thoughts on this? Do you also feel bad for the mom having to apologize to everyone for her sons' behavior? Let us know what you think in the comments section below!
Recommended Video!
"A Tourist In Thailand Is Knocked To The Ground By A Group Of Women After Grabbing One Of The Girls"
Follow

@smalljoys_of_life
Enjoyed the article? Check out another interesting story below ▼
---

Share this story with your friends and family!
---