Mimi the cute rabbit was born with no ears and only three legs. Even though she cannot hear, she received a new set of ears, thanks to her sweet owner.
22-year-old Rodajia Welch got the adorable animal through a fellow volunteer at her job where she gives basic pet care needs to homeless and low-income pet owners.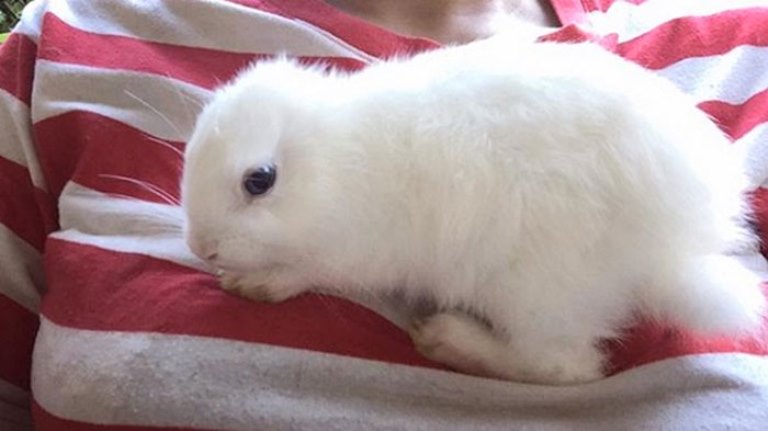 She said: "As soon as I saw Mimi I fell in love and couldn't wait to take her home." In addition to giving the three-legged bunny a new home, she also provided her with a new set of ears.
Speaking about the brilliant idea, she said: "Deciding to make the ears all started with finding her a name – it obviously had to be ear-related. So while doing some research my boyfriend Josh came across Kemonomimi, which is a form of cosplay where the characters have animal ears."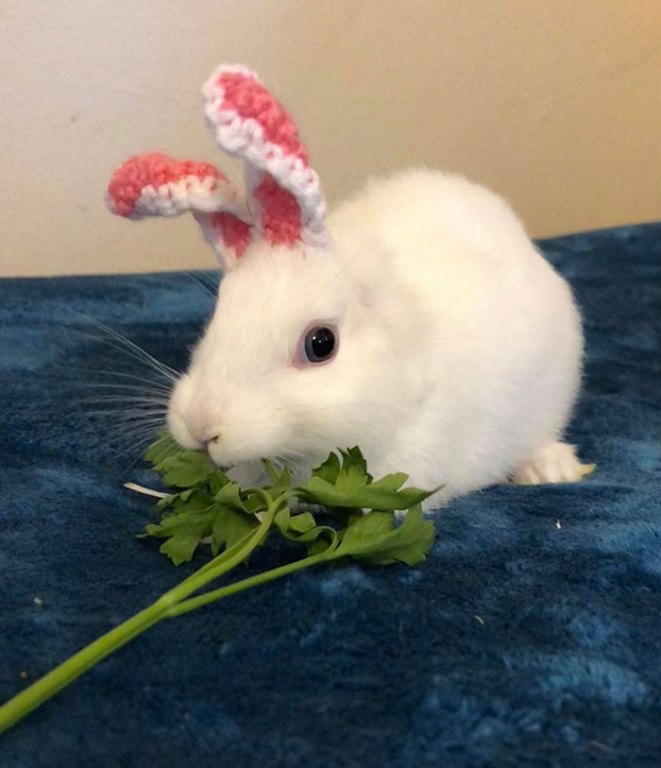 The idea to dress Mimi up was born with her unique set of crocheted ears. "It was perfect because she didn't have any ears and she could be whatever she wanted to be."
Mimi has now a large collection of homemade rabbit ears.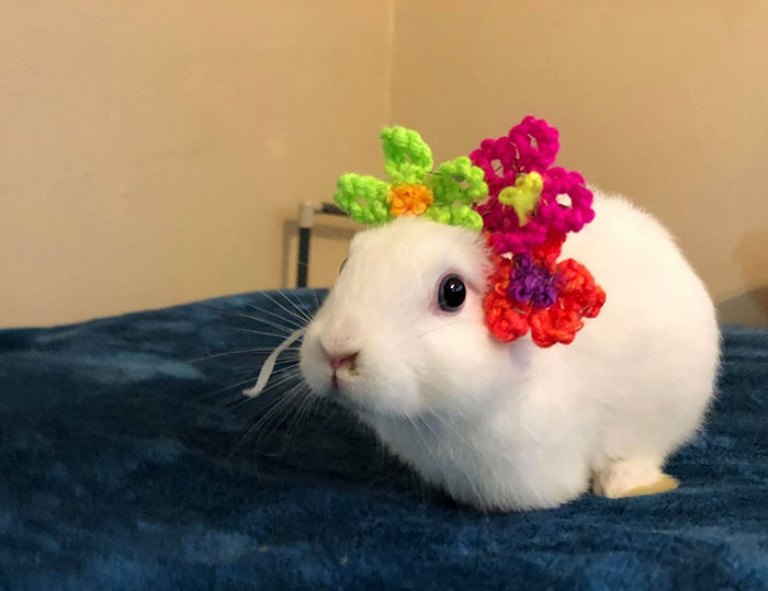 Welch explained: "She only wears the ears after I've just made them for pictures, or when she's sitting with me.
"She lets me put them on her but for safety reasons I don't tie them in a knot so if she wanted to, she could just knock them off pretty easy."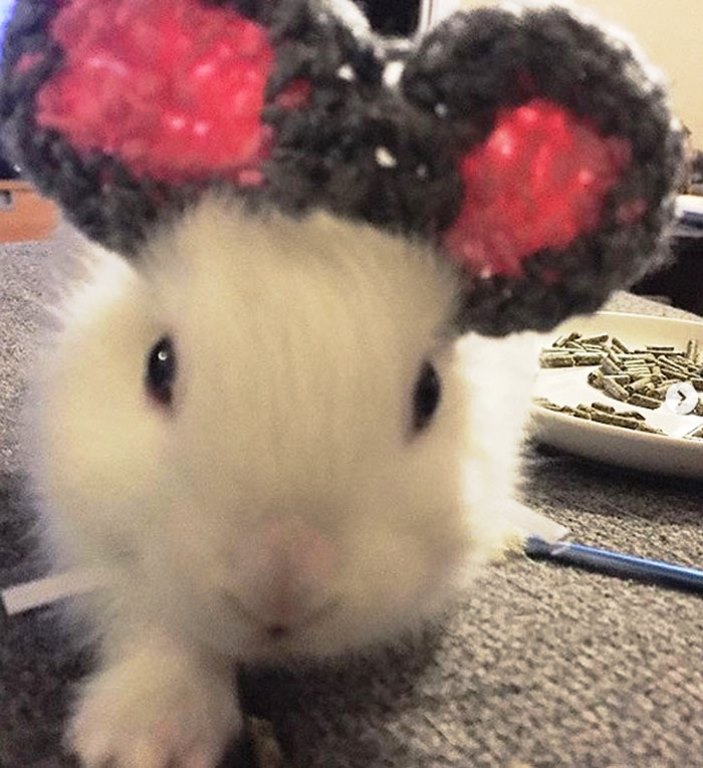 People agreed that Mimi is cute with or without ears.




What are your thoughts on this? Let us know in the comments section! If this story also made you smile, SHARE it with your family and friends!
Recommended Video – "Dad Leaves Dog In Car With Window Open While Shopping,
Recorded Footage When He Walks Up Has Internet In Laughter"
Enjoyed the article? Check out another interesting story below ▼
---

Share this story with your friends and family!
---