Canadians celebrate the legalization of recreational marijuana by smoking in the streets while waiting outside the 111 legal pot shops across the country.
After a two-year push by Prime Minister Justin Trudeau's government, Canada officially became the first country to legalize marijuana, hoping to bring sellers out of the black market.
Hundreds of people welcomed the new system as long queues formed outside the 111 legal pot stores. Cannabis enthusiasts were seen spewing smoke in the streets and using products bought on the black market while waiting for the legal versions of the drug.
But it seems not all of them has understood the message of legalization.
The authorities also launched a public awareness campaign reminding everyone to stop calling the police to snitch on their neighbors' drugs now that it is legal. The police force also shared a series of tweets featuring people calling cops for absurd reasons.
One of the tweets shows a woman looking in her fridge with the caption: "Asking what to do with your frozen meat during a power outage is not a 9-1-1 call. Smelling weed coming from your neighbor's home isn't either."
Another tweet shows a woman struggling to read a map with the caption: "Asking for directions because you're lost is not a 9-1-1 call. Reporting an adult smoking a joint isn't either."
The tweets include notes saying it is legal to consume marijuana as long as they are 19 years old and above.
Experts said that most Canadians light up black-market drugs during the first day of legalization.
Brad Poulos, a cannabis business expert and instructor, said: "There will be a lot of celebrations on the day, and it will almost all be with illegal cannabis.
"Recreational cannabis users in Canada will just continue with their [existing] sources of supply until the legal system catches up."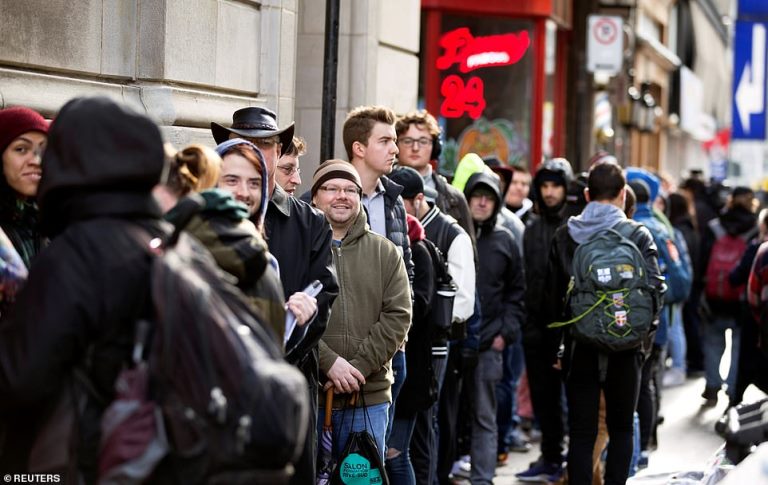 What's your take on this? Do you also think that the drug should be legal in all countries for recreational purposes? Let us know in the comments section!
Recommended Video!
"Man Smoking Weed In Front Of Police"
Enjoyed the article? Check out another interesting story below ▼
---

Share this story with your friends and family!
---