Police officers are the ones civilians rely on for their safety and security. Although, being a policeman involves tons of duties like nonstop patrolling to keep a check on crime, to ensure the safety and security of the people around them, rushing to aid whenever an emergency call rings, etc.
The duties are so many but they still are human beings at the end of the day. Most of the police officers have to work non-stop shifts in exhausting circumstances. Their job is tough and they hardly get any relaxing time.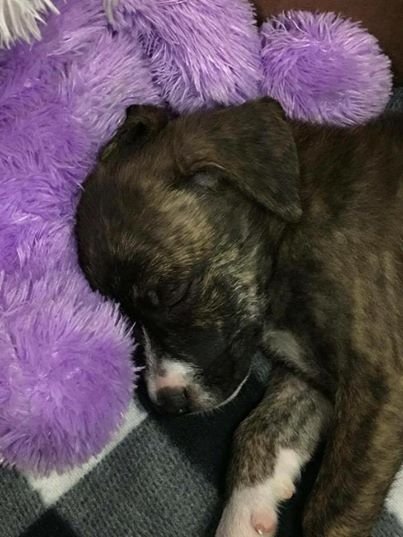 Kareem Garibaldi is a police officer and was working for 12 hours shift 3rd time in the week. He was very exhausted and was on his way home, desperately wanting to get some sleep. While he was driving home, he almost hit a little puppy. The puppy had no one to look after him and that is why it was running around in the neighborhood before the incident happened.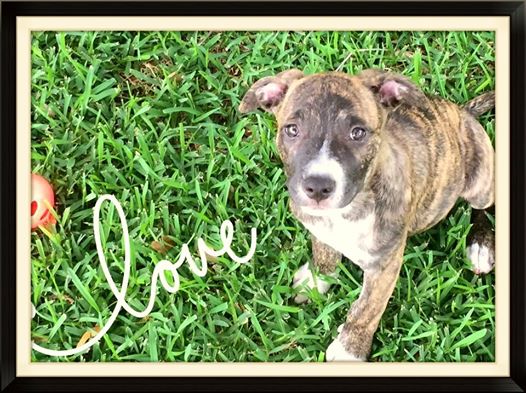 Kareem saw the little puppy and took it with him. He took the puppy to a vet in the dog shelter. He wanted to make sure that the little baby is fine. He named the baby Hope.
Hope became his priority at the time and he was determined to keep the pup safe. He brought Hope to the shelter for a vet and instead of going home and taking some sleep, Kareem decided to stay and wait for the pup.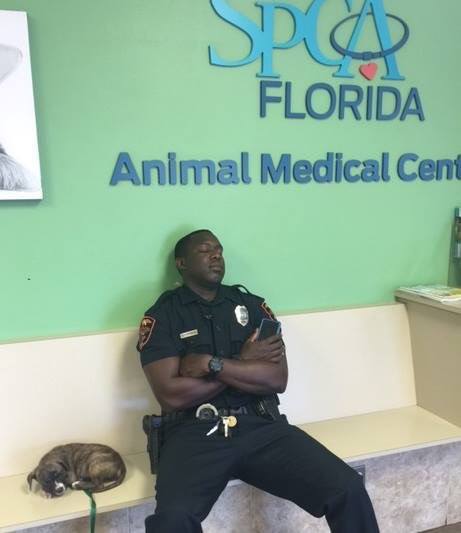 Connie Johnson, The manager of the shelter was shocked and touched to see the officer sleeping on the bench.
The officer and the pup were both very exhausted and while they were waiting for the doctor to come and check up the pup's health, both dozed off on the bench where they were sitting beside each other.
Johnson said she had never seen anything so touching for a shelter dog. Kareem took Hope back to the police station after the checkup where she was later adopted by someone.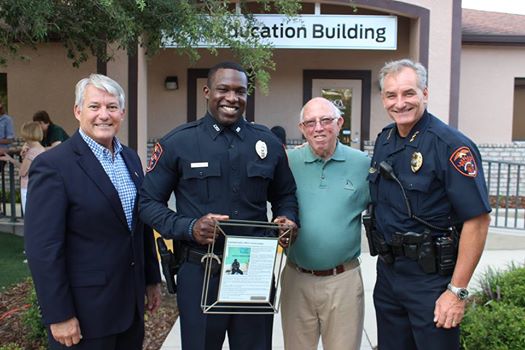 Kareem did a great job, and this was noticed by the local authorities and to honor his great act of kindness, the policeman was awarded the Hometown Hero Award.
If you liked this post, share it with your friends and family.
"Recommended Video – Dog Abused So Badly That She Was Too Terrified To Even Look At Her Rescuers"
Don't forget to ▼LIKE US▼ for more inspirational stories:)
Enjoyed the article? Check out another interesting story below ▼
---

Share this story with your friends and family!
---