Thanh-Son Phạm and Hrvoje Tkalčić, both at the Australian National University, reanalyzed the echoes of the massive earthquakes bouncing around the inside of the planet and calculated that the inner core is softer than previously thought.
The Canberra researchers have finally confirmed the theory that the earth has a solid core but it is slightly squishier.
Scroll down to watch the video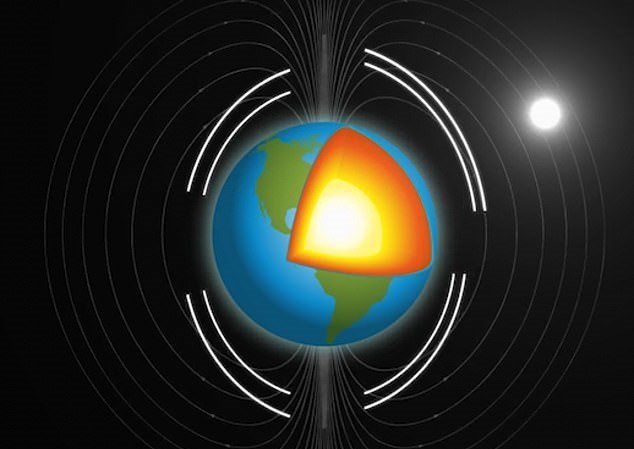 They built a fingerprint of Earth from the echoes of the earthquake recorded and found that the innermost region of the planet is indeed solid after ambiguity wandered over the topic for more than eight decades. However, it is revealed that the core is not as hard as the scientists believed it to be.
Watch the amazing video below:
Video credit: ANU
Earthquakes produce J Waves that only travel through solid objects. It is difficult to observe the inner shear waves as they are of such little energy. Therefore, the scientists looked for a creative way to observe them.
To detect the shear waves, the researchers looked at the similarities between the signals received at different regions after major tremors.
A version of this method called 'correlation wavefield' has been previously used to gauge the thickness of the ice-shelf in Antarctica.
The team them turned this method towards the spiny issues of understanding the planet's innermost, unresolved mysteries.
Dr. Tkalčić said they are throwing away the first three hours of the seismogram and what they are looking at is between 3-10 hours after a large tremor happens. He said they want to get rid of the big signals in order to acquire proper readings.
The echoes from the earthquake were compared to several other readings of the same earthquake from different regions.
And finally, a fingerprint of the Earth was produced.
It was in 1936 when the theory of earth's core being solid was proposed. At that time, female Danish Seismologist Igne Lehman reanalyzed the readings from the 1929 earthquake with reading 7.3 magnitudes that struck New Zealand's south island.
Recommended Video!
"Why On Earth Would You Tap On Aquarium Glass Display, When It's A Shark Tank"
Share this post with your friends and family:)
Enjoyed the article? Check out another interesting story below ▼
---

Share this story with your friends and family!
---