A group of elderly women at Milton Lodge Care Home in Essex had been asking the managers to grand their one 'naughty' wish – and that is to have their dinner served by a couple of hunks.
Because that is a kind of request you don't hear every day, their wish was finally granted when 'butlers in the buff' visited them and treated them to dinner. The group of scantily clad beefcakes served the elderly women a slap-up three-course meal.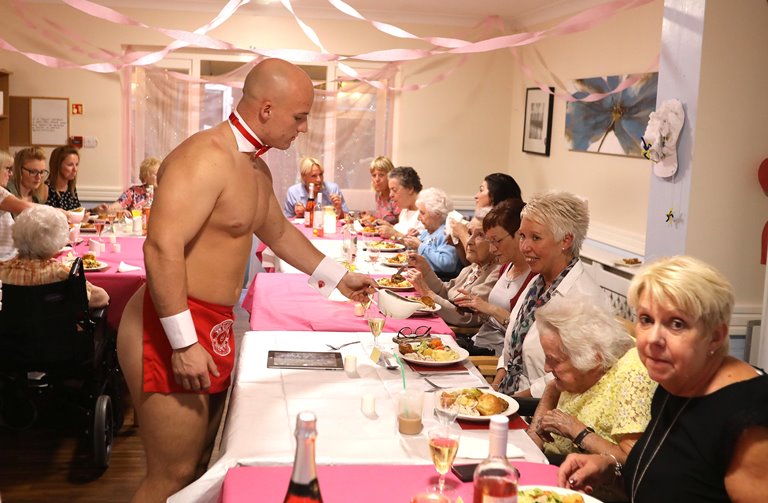 And it wasn't only the randy residents who enjoyed the steamy dinner. More than 20 guests packed in for a sneaky peak and only eleven were from the home – sneaky and witty!
The activities co-ordinator at Milton Lodge, Claire Martin, said 89-year-old man-eater Joan Corp was the ring-leader and demonstrated that people are never too old to have some fun.
"Whenever you ask Joan what she wants that day she says 'a man,'" she said. "So we weren't surprised when she wanted it to be her wish."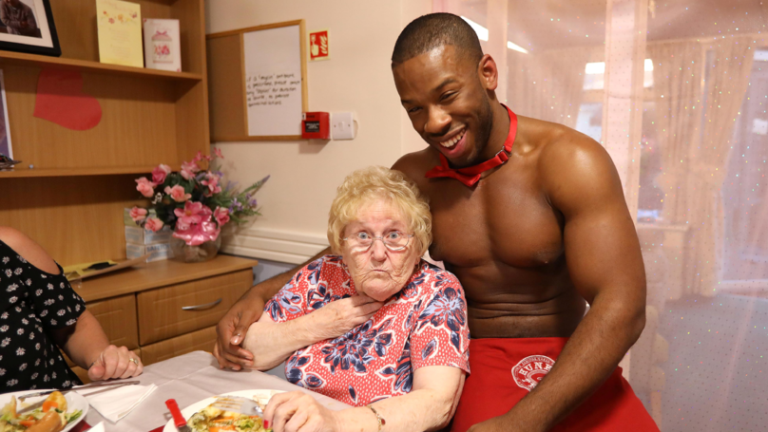 "We had a chat here and everyone was really keen to support it. We had a look online and found a company called Hunks in Trunks. When they turned up we had to let them know what we wanted them to do."
Claire added: "They had a three-course meal with a roast dinner. The ladies' daughters and granddaughters came.
"We asked them to do some harmless flirting, it doesn't matter how old you are, so why not?"
99-year-old Doll Jenkins, the oldest resident at Milton Lodge Care Home, said she would like to have the butlers back for her 100th birthday.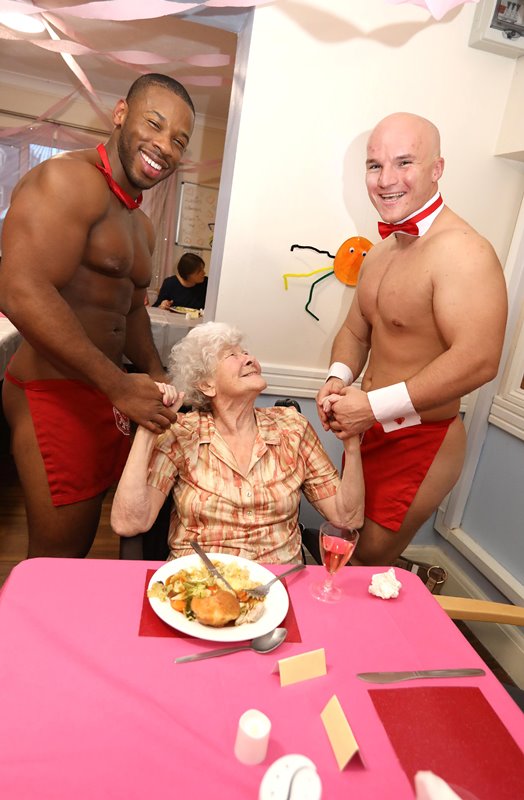 Claire continued: "The ladies were really excited, they had all been giggling and they dressed up."
82-year-old Gladas Smith even gave a five-star review. She said: "I had the front seat. It made quite a change and the boys done well.
"It was a good evening."
In addition to serving, the boys also offered the ladies some relaxation therapy.
"They all had a massage, the butlers went around asking the ladies if they wanted a massage and they all said yes," Claire said.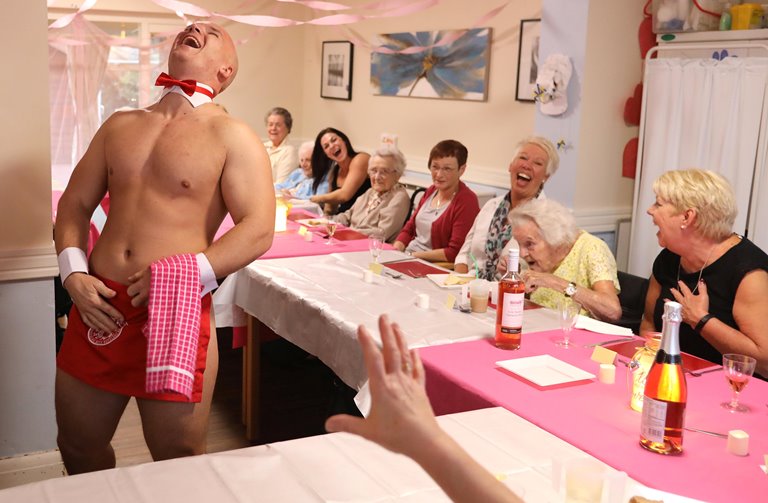 "After it had all finished, Doll told the staff she wanted them back for her 100th birthday, so we are going to have them back.
"They didn't stop laughing the whole night, they absolutely loved it."
What are your thoughts on this? Are you also glad that there are homes that grant the residents' wishes? SHARE this with your family and friends!
Recommended Video –"84-Year-Old Man Takes Make-up Lessons For His Wife Who Is Losing Her Sight"
Enjoyed the article? Check out another interesting story below ▼
---

Share this story with your friends and family!
---