California has been beset with wildfires for some time now the latest of which was the Holy Fire which was fully contained but not before consuming more than 23,000 acres and taxing the capabilities of the firefighters who responded to the call.
The fire, which was caused by arson, started on August 6 at Holy Jim Canyon (hence the fire's name) and was only fully contained by September 13. Luckily, there were no fatalities because of the fire. That's in no small part because of the brave men and women of the various emergency services who worked day and night to contain the fire and evacuate those who needed it.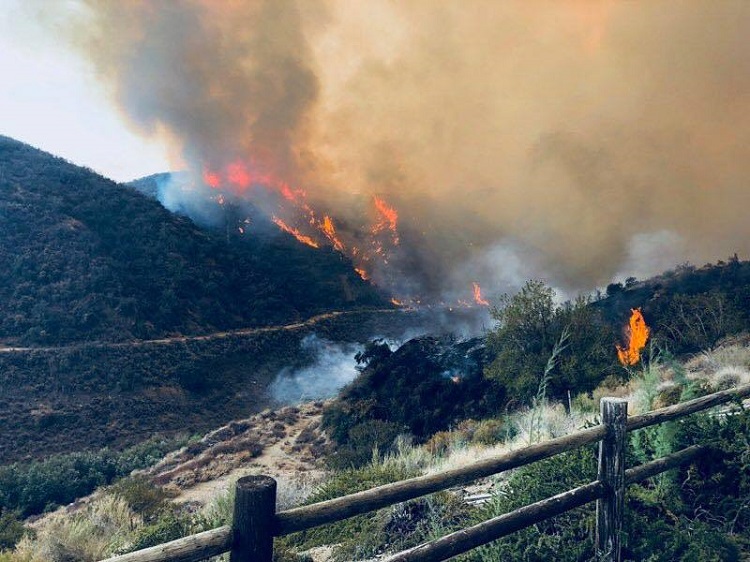 But it's not only humans who were affected by the fire and viral photos have come out that showed firefighters from the Los Padres National Forest giving succor to a clearly exhausted and dehydrated fawn.
Every life saved matters which is why it's no surprise that these firefighters stopped to care for the animal instead of abandoning it to its fate.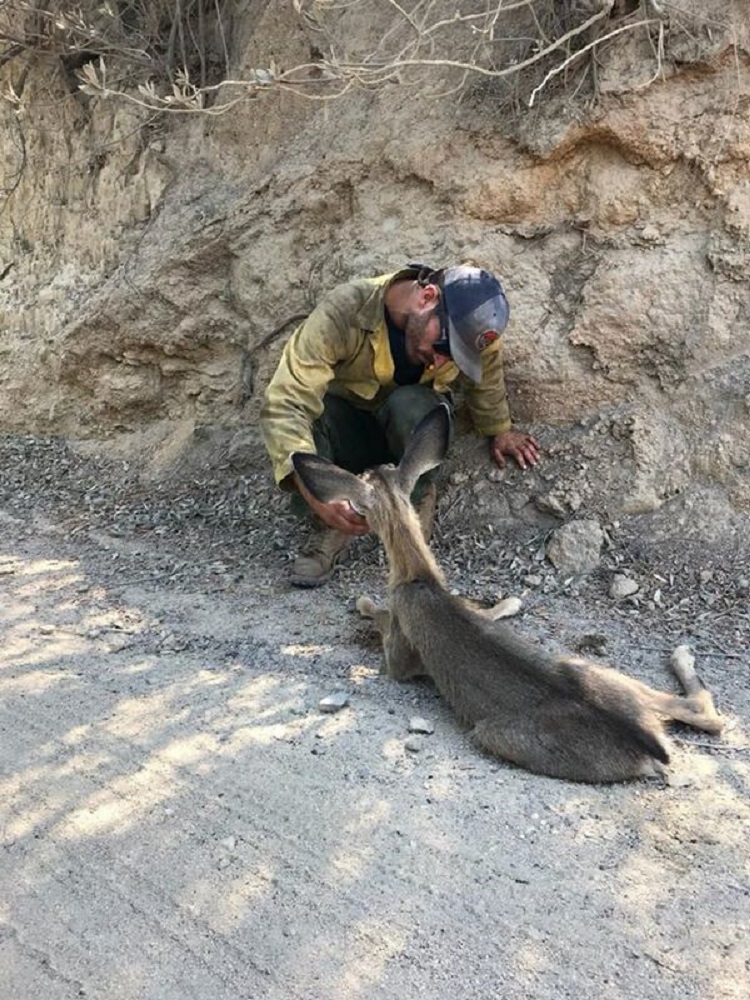 These tender moments, captured on camera, were posted on the Facebook page of the U.S. Forest Service – Cleveland National Forest. The pictures soon gained more than 14,000 reactions and heartfelt comments from people who appreciated what the firefighters did.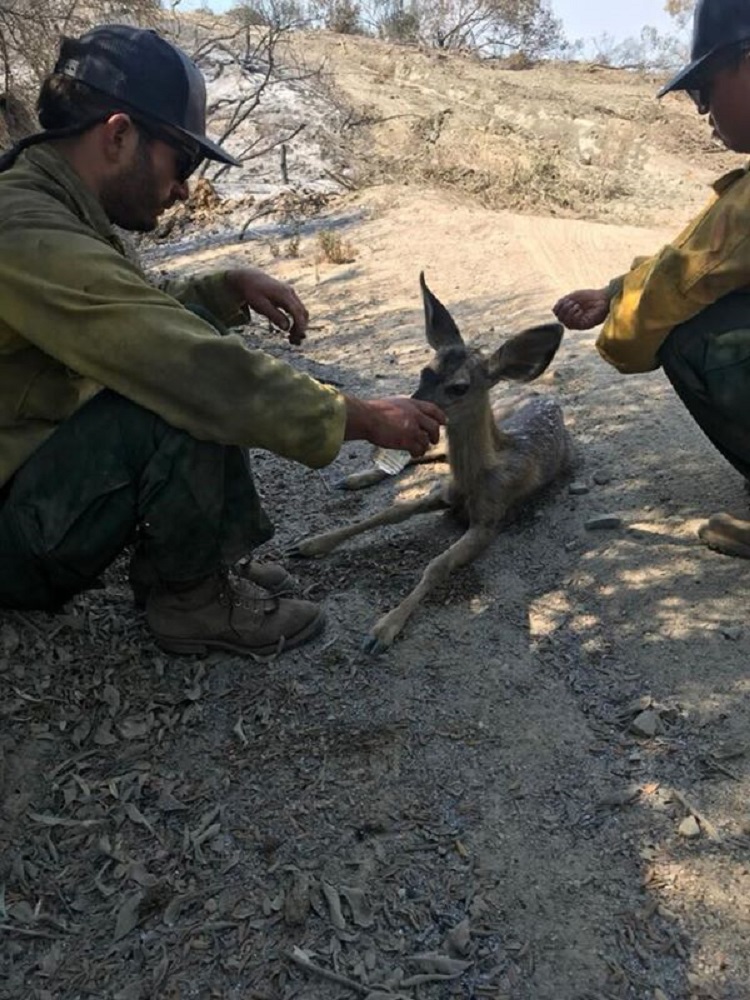 One comment went: "God bless all of the men and women firefighters who have kept us all safe and out of harm's way and this sweet baby deer. Your humanity and selflessness keep me in awe of who you are and the amazing work you have done here."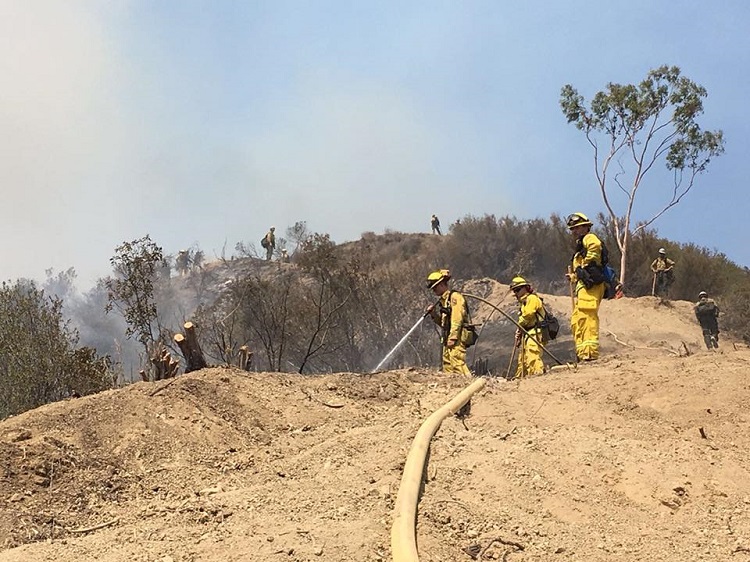 While another wrote: "So touching. You men aren't just brave but also so sweet, kind and tender. Keep on staying safe! Thank you from the bottom of my heart."
And another saw what it meant to be a firefighter: "All my life I knew firefighters were there to fight fires and I respected that. But until they fought a fire in my neck of the woods, my eyes saw up close what they had to endure to keep us safe. It has forever changed my perspective of what true heroism is."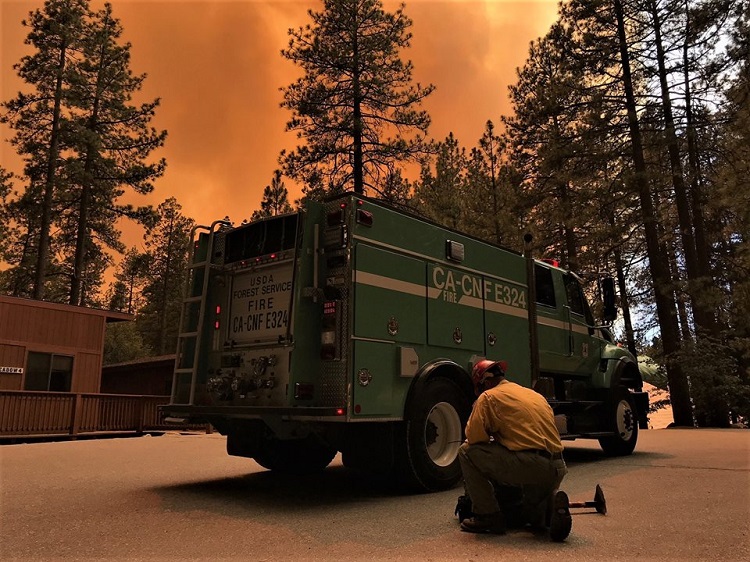 Firefighters are tough people who hold a lot of compassion and empathy in their hearts. They wouldn't be able to do what they do otherwise. And we're all lucky that there are people like them who are willing to risk their lives to anyone who needs it, even for animals in distress.
Recommended Video!
"Firefighter Leans Out Window Just In Time To Catch Suicide Jumper In Dramatic Rescue"
Enjoyed the article? Check out another interesting story below ▼
---

Share this story with your friends and family!
---