All cat owners know that their furry companions are independent, smart, and always curious. They always do what they want and they will even command you to do things for them, such as cleaning up their mess and adding food to their bowl.
Perhaps these incredible qualities helped The Business Cat to achieve its goals! The Adventures of Business Cat is a webcomic drawn and written by Tom Fonder. The hilarious comics show scenarios of what would happen if your boss was a cat and people can't get enough of it!
One commented: "Lol… aren't cats our bosses already!"
Another said: "Lord help me off the floor.. these cat comics killing me lol"
A third wrote: "Please I need more of these ! hahahaha XD"
The furry business tycoon manages a multi-billion dollar corporation and during his free time, he plays with boxes. Keep scrolling to see the adventures of business cat and let us know what you think in the comments section!
#1 All the time!
#2 You'll receive thousands of emails from your boss.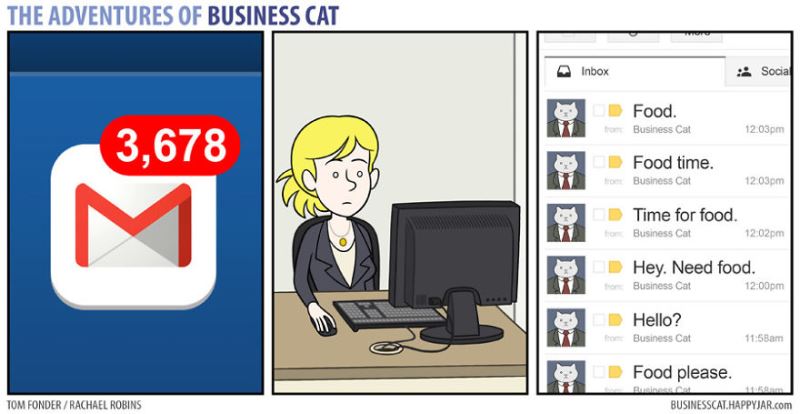 #3 Every time! How?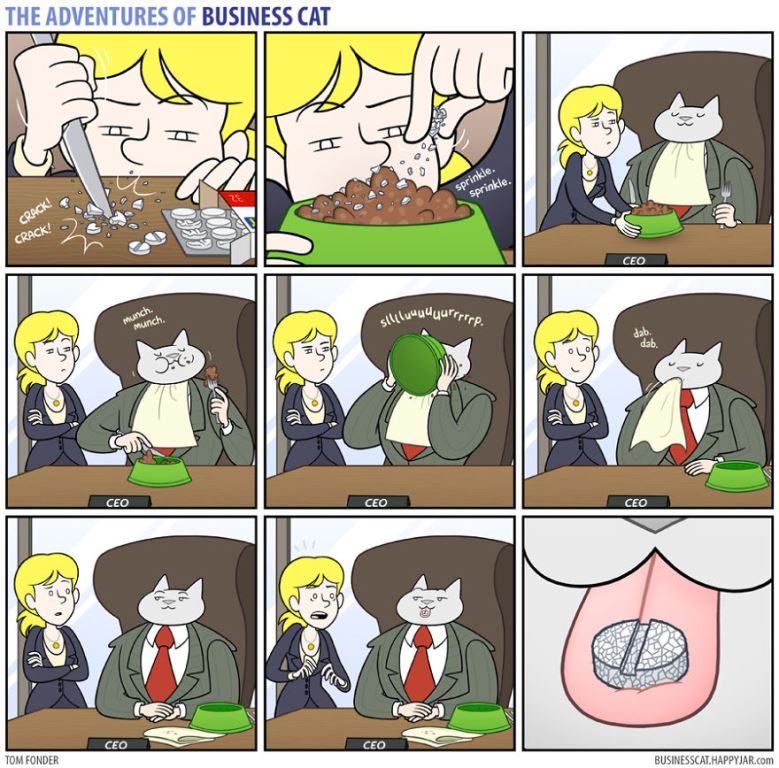 #4 Noooo, don't use those cute eyes!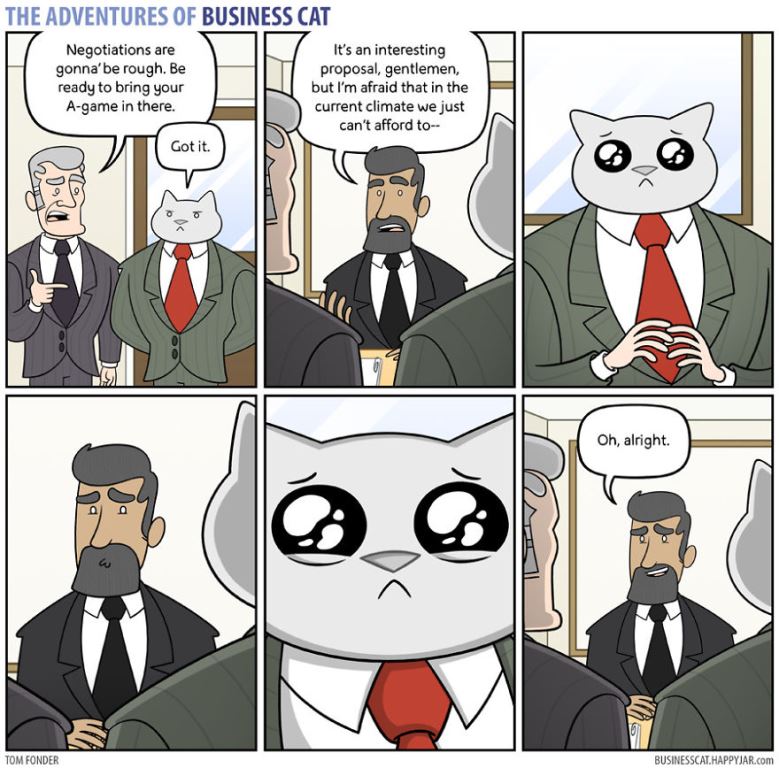 #5 That's your boss right there!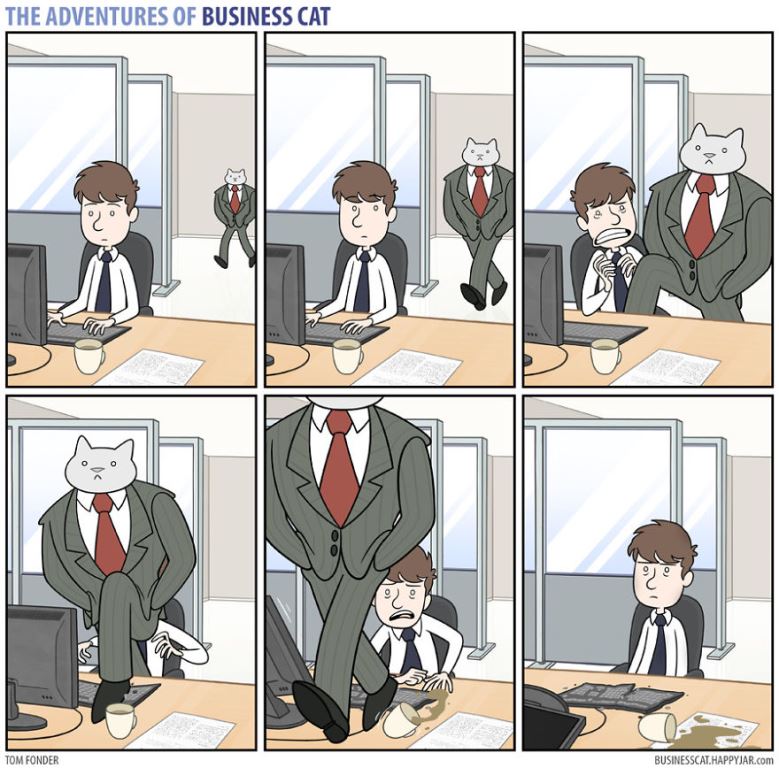 #6 It's heaven!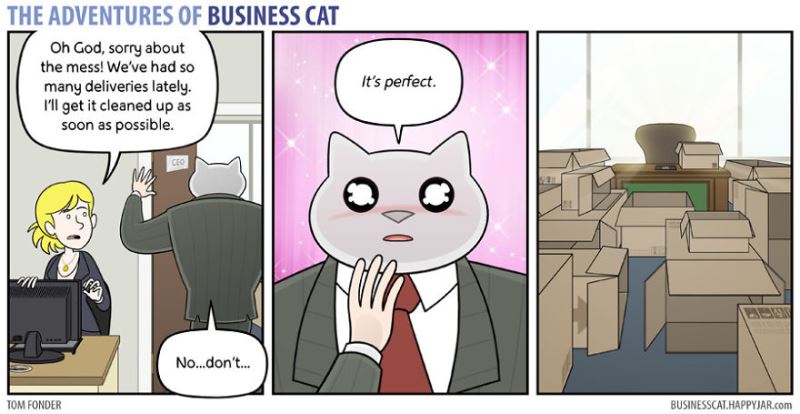 #7 Mmm, oops!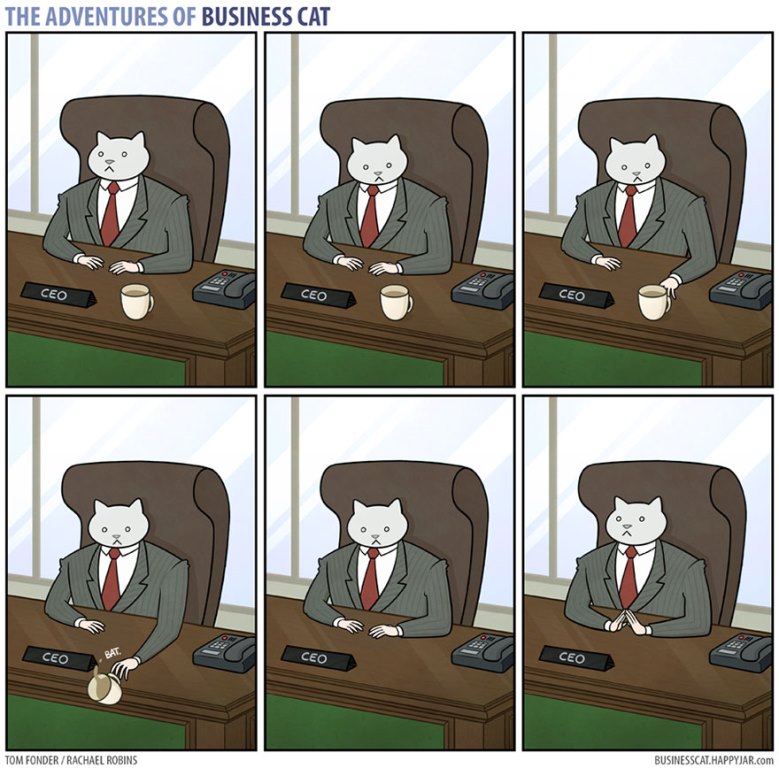 #8 Don't mess with my friends!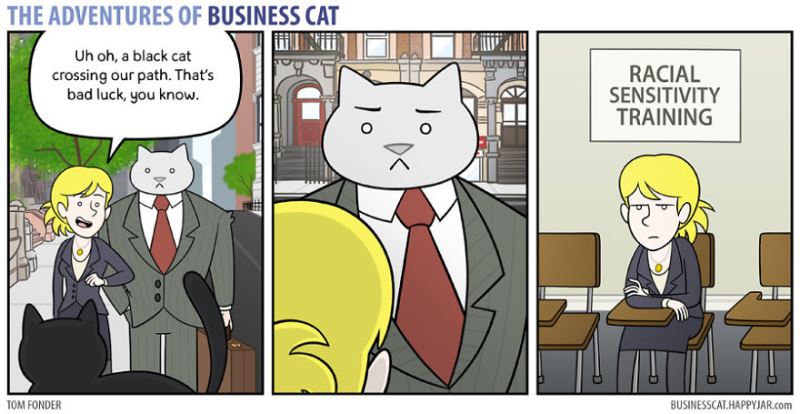 #9 I need to scratch!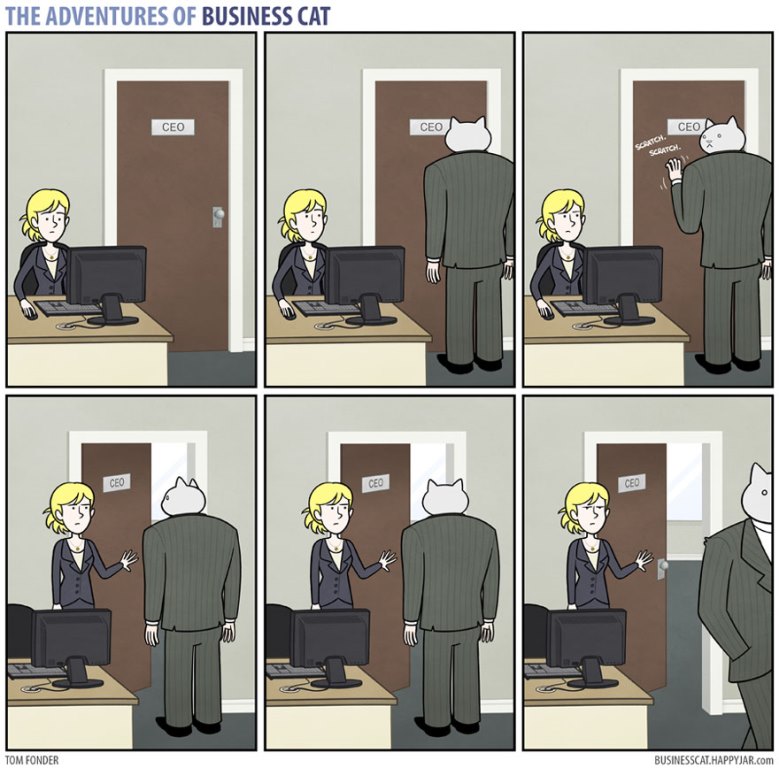 #10 Wait a minute, I need to see it too.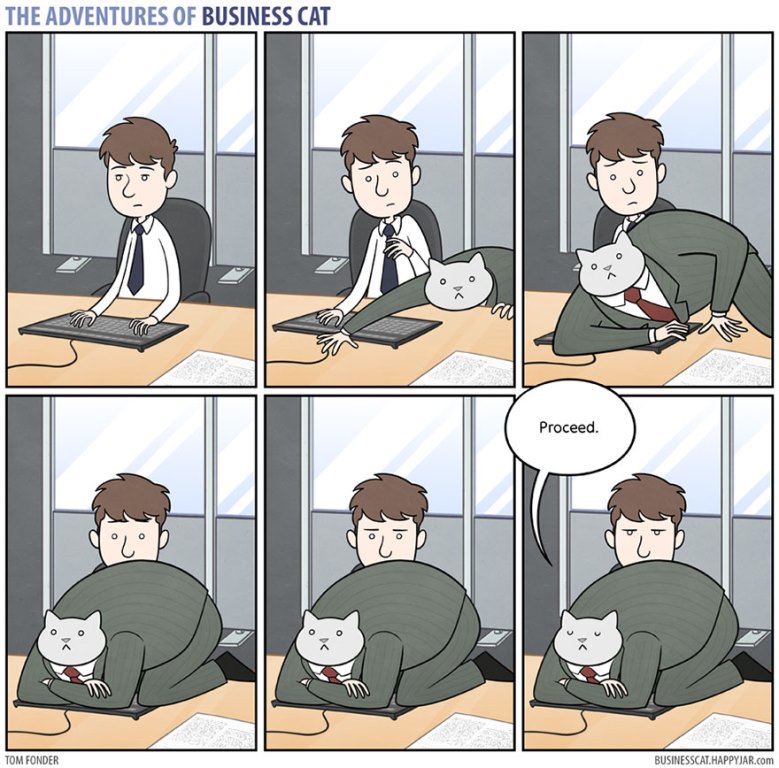 #11 Oh, wow!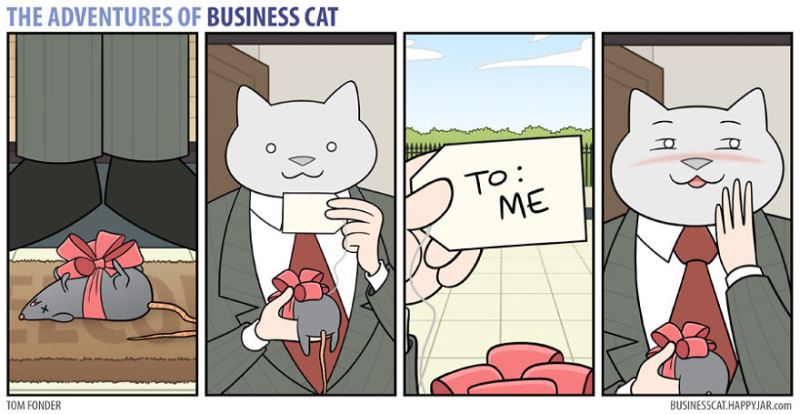 #12 The company car.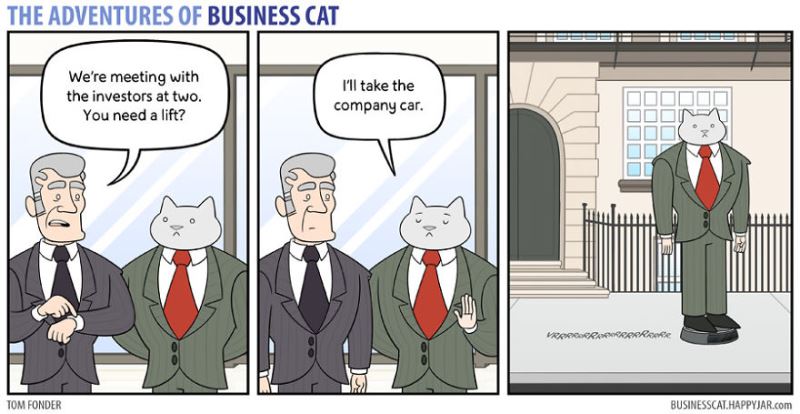 #13 What the heck?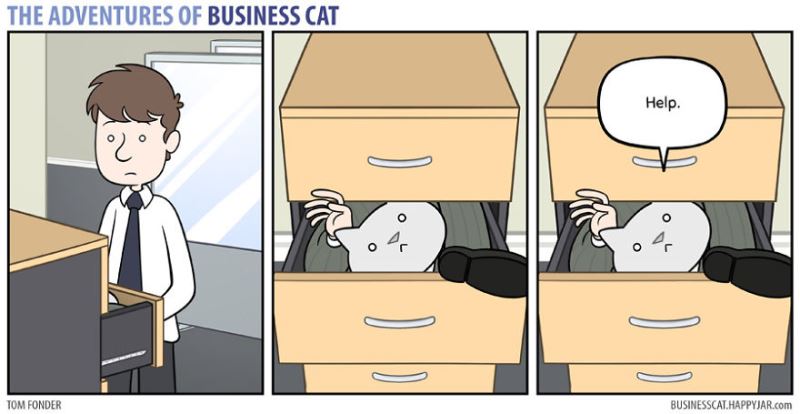 #14 Yay, order arrived!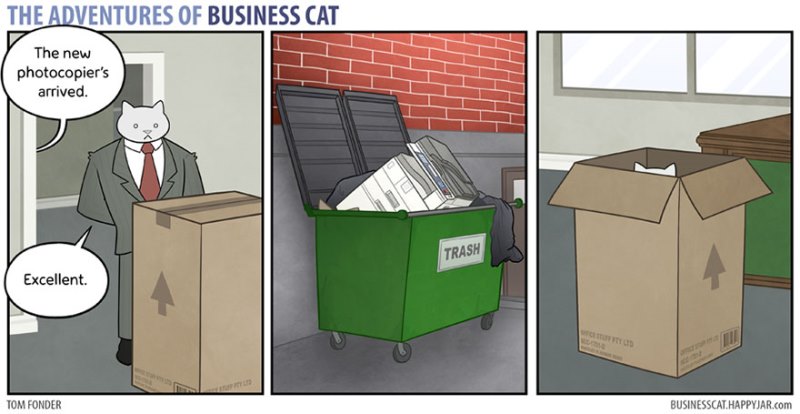 #15 Best employee!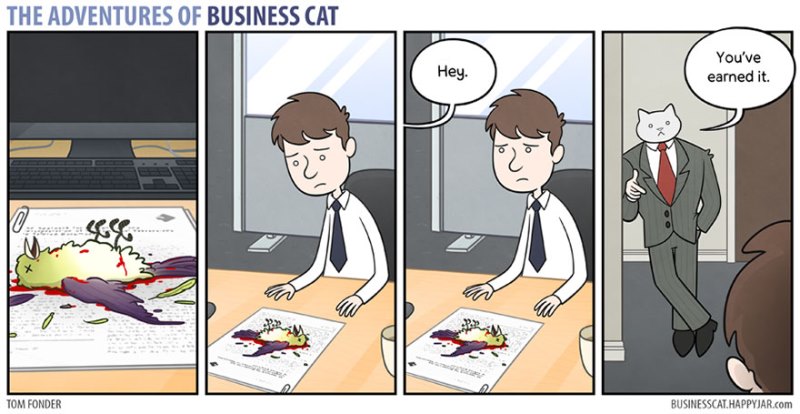 If you also find these comics hilarious, SHARE it with your family and friends on Facebook!
Recommended Video – "When The House Ain't Big Enough For Both Of Them—What Happens When Cats And Dogs Face Off"

Enjoyed the article? Check out another interesting story below ▼
---

Share this story with your friends and family!
---