Given that US President Donald Trump has been a very divisive figure and is certainly no saint, the recent vote by the West Hollywood City Council to strip Trump of his Walk of Fame, citing sexual misconduct, among other moral offenses, reeks of hypocrisy of the highest order.
Specifically, the council cited Trump's "disturbing treatment of women and other actions that do not meet the shared values of the City of West Hollywood" as well as the President's child separation immigration policy, his lax attitude towards Russia, the withdrawal from the Paris Climate Agreement, and his ban on transgender people serving in the military as some of the many transgressions that Trump has committed.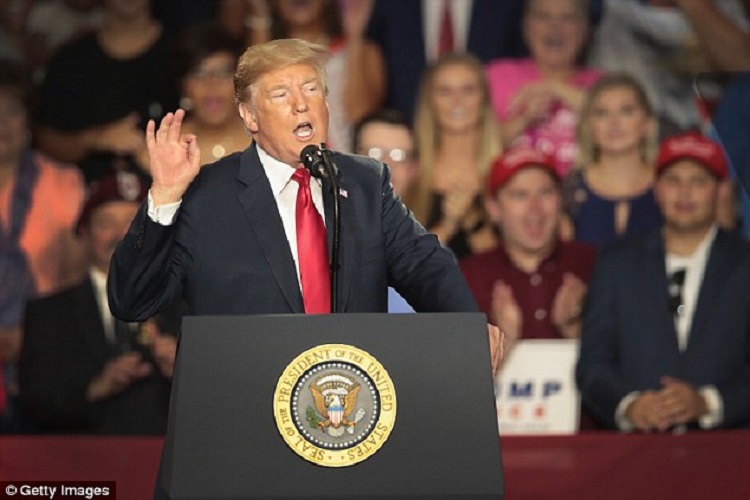 It continued: "Having a star on the Walk of Fame is a privilege that is highly sought after by those in the entertainment industry. Allowing Mr. Trump to continue to have a star in light of his behavior toward women, particularly in the #timesup and #metoo movements should not be acceptable in the Hollywood and entertainment industry communities."
Trump was given his star back in 2007 during a ceremony that was also attended by wife Melania and their youngest son Barron. The star was given by virtue of two huge TV hits that Trump had worked on – the Miss Universe Pageant and The Apprentice.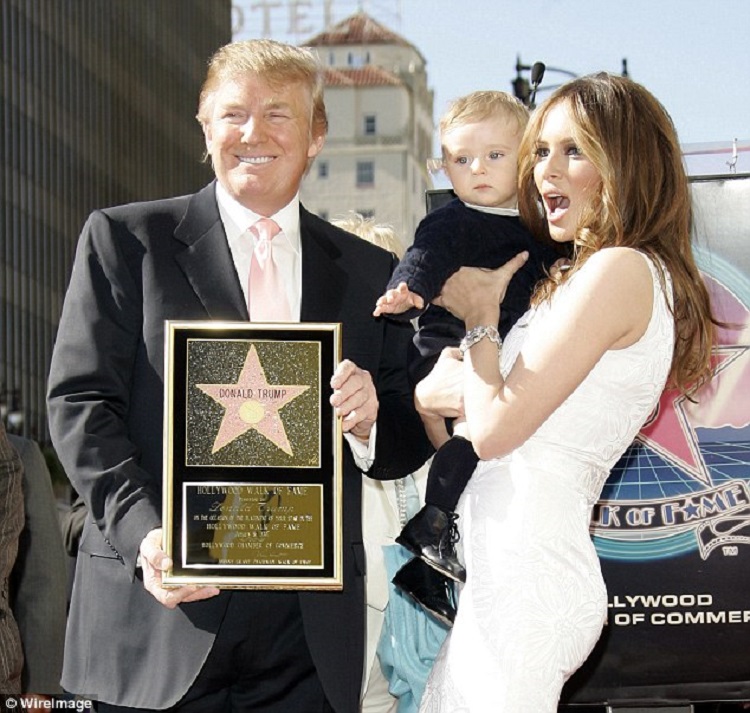 The move is quite significant considering that no one has ever had their Walk of Fame star removed.
Trump's star has also served as a focal point for people who oppose his policies and viewpoints to vent their anger at. Just last month, 24-year-old Austin Mikel Clay was charged with a felony crime after he hacked at the star with a pickaxe.
It's quite ironic, though, that the West Hollywood City Council doesn't actually have the power to remove Trump's star given that the Walk of Fame lies beyond their jurisdiction. Instead, they will be submitting a formal letter to the parties that do have that power, the Los Angeles city council and Hollywood Chamber of Commerce, petitioning them to accede to their recommendations.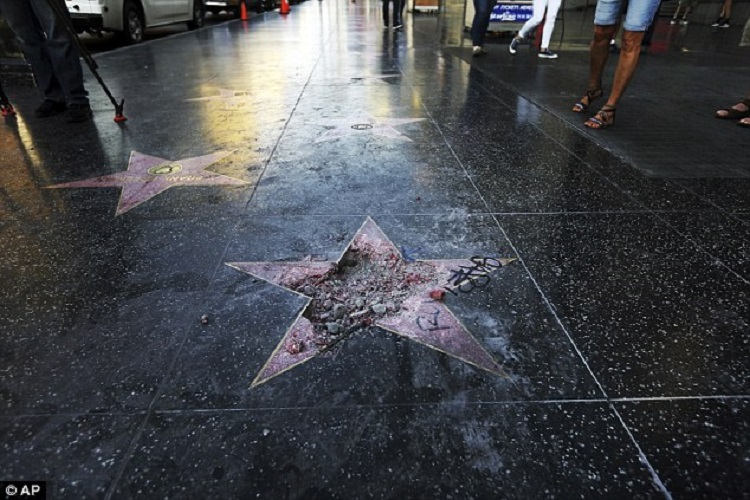 But putting that aside, it's still important to put this action into context. Given the amount of vilification that Trump has received, one would think that the devil himself is sitting in the Oval Office. However, it would be helpful to point out why the act of removing Trump's Walk of Fame star smacks of hypocrisy.
First of all, despite Trump's draconian immigration policies, liberals fail to point out that Obama actually threw out 3 MILLION people during his term and even earned the nickname "Deporter-in-Chief" in Mexico.
As for Trump's sexual behavior, where is the equal fury against famous Democrats Bill Clinton and JFK whose sexual escapades make Trump look like a choirboy?
As for Trump's "racist, misogynist rhetoric," why aren't we seeing the same backlash against New York Times columnist Sarah Jeong who keeps spewing out racist, man-hating vitriol on Twitter?
West Hollywood Mayor John Duran opined: "The city council did not pass the resolution because Donald Trump is a conservative or Republican. Earning a star on the Hollywood Walk of Fame is an honor. When one belittles and attacks minorities, immigrants, people with disabilities or women, the honor no longer exists.
"Never have we intruded into our neighboring city's business like this. But the circumstances compelled us to make an exception to the rule."
But, the irony of ironies, Trump's star is located just beside Kevin Spacey's. The same man whose career nose-dived amid allegations that he had committed multiple instances of sexual harassment and assault. Does he epitomize the "shared values" that West Hollywood holds in high esteem?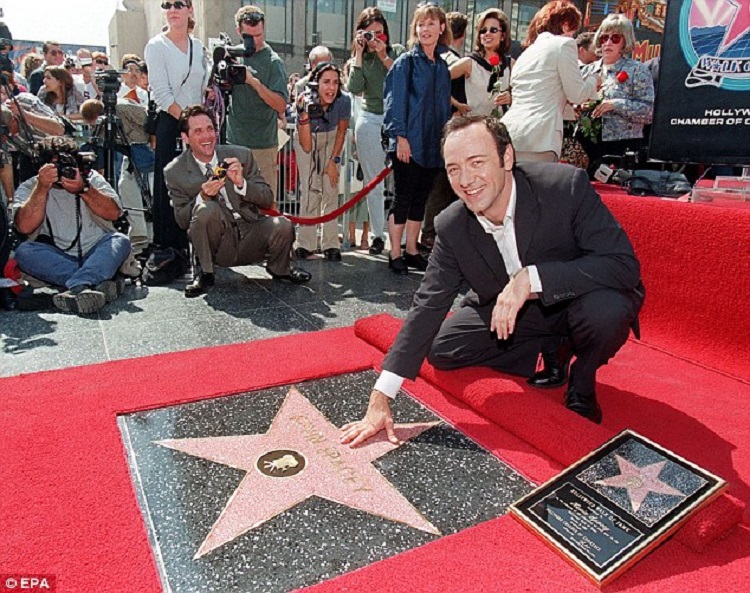 And what about Bill Cosby, who was just this year charged with three counts of aggravated assault on a woman and faces accusations from 60 other women ranging from rape to sexual battery?
And then there's director Brett Ratner, another Walk of Fame star recipient, who stepped down from Warner Bros after six women accused him of rape, sexual assault, and harassment.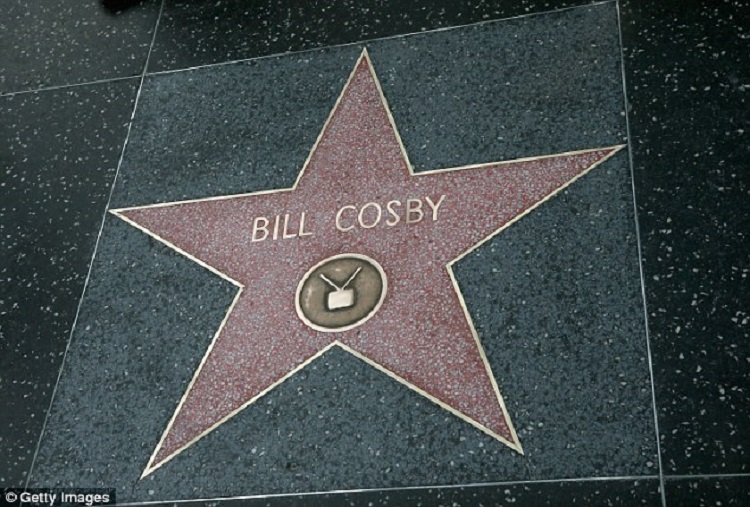 And the list of morally dubious individuals who still have their Walk of Fame stars goes on to include Disney animator John Lasseter (on sabbatical after admitting "missteps" in the conduct of women), Sean Connery (who once boasted there was nothing wrong with hitting women and whose first wife Diane Cilento said that one time he had beaten her unconscious during their marriage), and even Michael Jackson (who was accused of sexual assault by several young boys).
This is not to say that what Trump has been doing was right, but if "moral behavior" is being bandied about as a reason, then it's not just Trump who should have his star removed.
"Recommended Video – Melania Trump's 'Horrified' Reaction After Shaking Hands With Vladimir Putin Goes Viral"

Enjoyed the article? Check out another interesting story below ▼
---

Share this story with your friends and family!
---