When a young girl asked Kevin Hart to use his celebrity connections to stop Jamie Oliver from taking away all the foods she loved, Kevin promised to 'kill' the famous celebrity chef and put an end to his quest for healthy food.
Jamie Oliver would've made a lot of enemies due to his efforts against childhood obesity but none of them would be more dangerous than the legendary American comedian.
Kevin made the proclamation to murder the Naked Chef host while he and Tiffany Haddish were trying to solve the problems of school kids and promoting their upcoming film Night School.
Sarah, a 9-year-old girl, wrote to them: "This guy called Jamie Oliver keeps threatening to get rid of my favorite foods. Me and the gang are plotting on to get him 'dealt with.'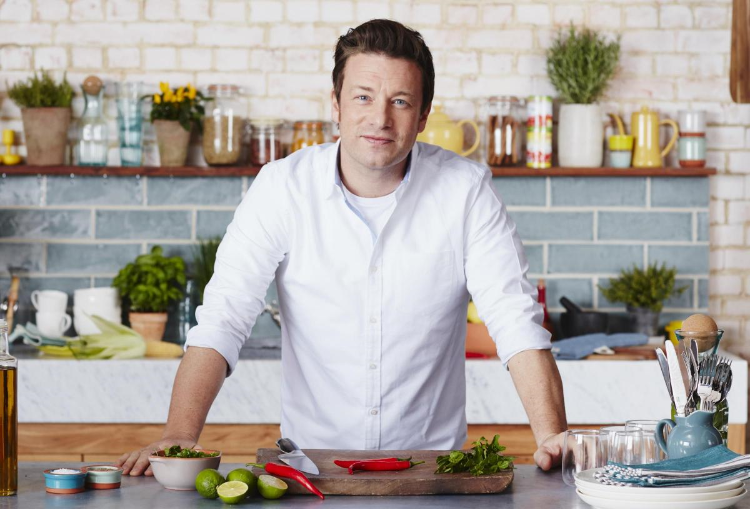 "Could you please have a word with The Rock please Kevin, I think you're a little too short."
Upon hearing how he was undermined in strength in comparison to his Jumanji co-star, Kevin immediately went into a murderous rage, saying he was no less dangerous than The Rock.
He said he was a better fighter than Johnson because he was trained in mixed martial arts, hand to hand combat and even Taekwondo.
Watch Kevin Hart and Tiffany Haddish answering questions from school kids in the video below.
Here is how the matter escalated.
"Jamie Oliver. The guy he's trying to get people to eat healthily and so she wants him to be dealt with because that's her favorite foods," Haddish said.
"Say no more. I'm gonna kill him," Kevin replied.
Haddish told Kevin in an effort to calm him down: "Okay well I don't think that's, I don't think that's the… thing to do."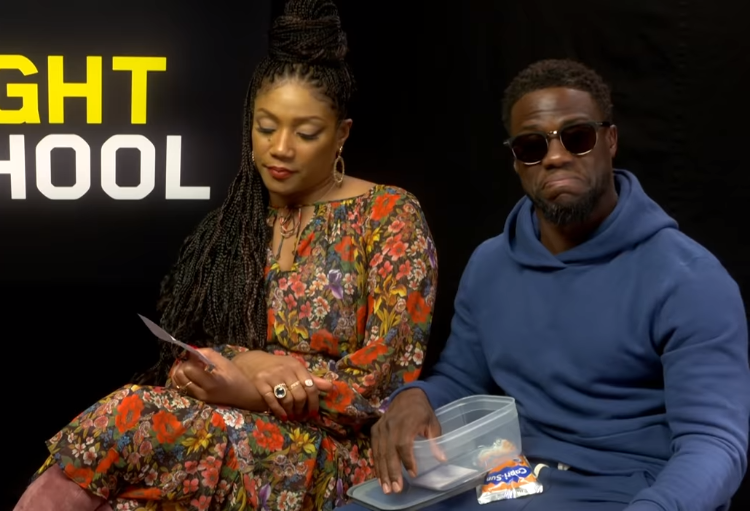 But Kevin persisted, saying: "That's what she needs… That's what she's asking to be done… These hands were made for lethal [laughs] lethal activity.
"Say no more Sarah. Bye, bye Jamie," he added.
Night School features the story of a successful salesman Teddy Walker (played by Kevin) whose life takes a hilarious turn after he accidentally blows up his workplace and ends up attending a night school to get his GED (like American GCSEs).
Recommended Video!
"The Video Of Kevin Hart Terrified Of Robert Irwin's Animals And Running Across The Stage Is Too Hilarious"
Enjoyed the article? Check out another interesting story below ▼
---

Share this story with your friends and family!
---