Swimming is the most fun-filled and relaxed way to get some exercise. Swimming requires complete body control and hence, it itself is a skill. Swimming is not only fun but also can save the life of yours or someone else in the time of need.
It is said that if you want to master a skill, you better get started working on it while you still are a kid. Grace Fanelli from Florida wanted her kids to learn swimming at an early age certainly to ensure their confidence in the water.
To everyone's surprise, both Grace's daughters started to swim when there were merely nine months old – an age where almost every infant barely get to grips with bottom shuffling.
Grace's eldest daughter is now three years old and her youngest is just one. What's special about them is that they take dips in the water as if they were real mermaids.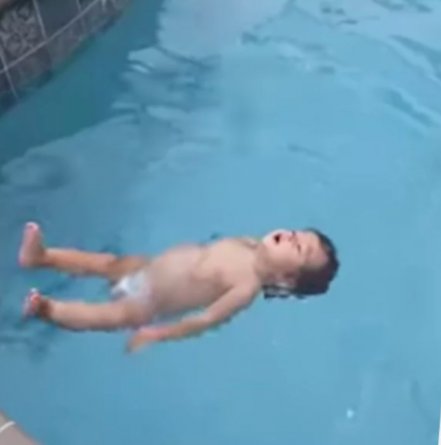 They have become expert swimmers and their mother has shared a video of her two little munchkins playing around the swimming pool. Honestly, no one has seen three-year-olds and one-year-olds swimming like that. In the video, they are showing unbelievable capability as they splash around happily.
Her one-year-old demonstrates how it is done as she strikes out with her little legs and arms, turning around here and there without any fear. It becomes even more intriguing and amazing when you get to know that the video was taken a few weeks after the toddler's first birthday.
Grace, the proud mother said that drowning is the main cause leading to injury-related deaths in children and infants under five. She explained that children could learn to swim as young as six months of age.
She insisted parents to teach their kids how to swim because you never know when an emergency arises. She said that both her daughters started swimming when they were nine months old.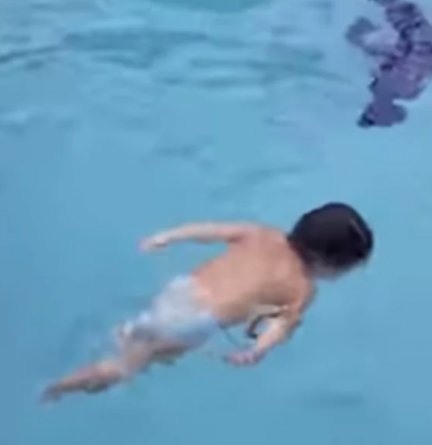 Swimming instructor Brigitte Strickland, who also happens to specialize in infant and child survival swim taught Grace's kids how to swim.
Those who have seen the video of the little mermaids showing independence and their strength expressed their desire to teach their kids how to swim.
Grace advised her impressed friends on social media how Ms. Strickland is the best when it comes to infant and child survival swim.
Share this post with your friends and family.
Recommended Video!
"A Heart-touching Story Of A Baby With Down Syndrome Taking Her First Steps"
If you liked this post, we would love to hear from you:)
Enjoyed the article? Check out another interesting story below ▼
---

Share this story with your friends and family!
---