The 21-year-old Sahar Tabar is an Iranian girl, who is said to have gone under the knife 50 times in just a few months to achieve the same looks as Angelina Jolie.
She has more than 300K followers on her Instagram and has been compared to Angelina Jolie, but has been branded a "zombie" and "corpse bride" by her followers.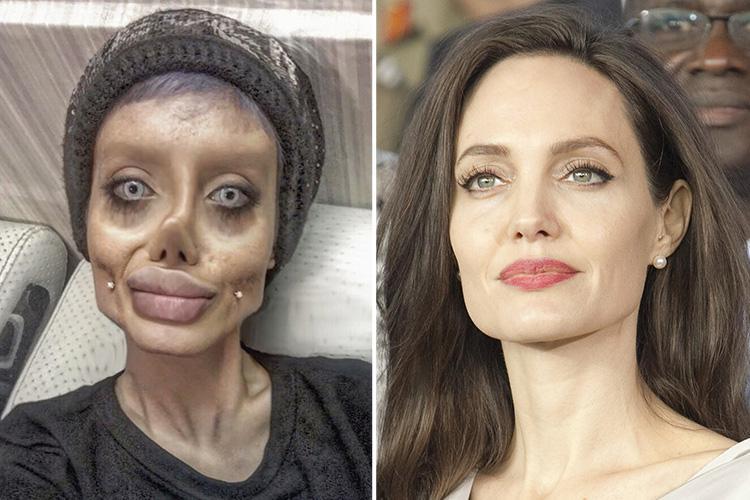 She revealed to Russian media outlet Sputnik last year that she'd had surgery but denied it was 50 procedures or that her intention was to look like the Hollywood star.
She said: ''I did not even think about being like Jolie. Also, I did not want to resemble the cartoon character the Corpse Bride.''
''Now I understand that I have something to do with them, but I am a muse myself and remembering someone is not an end in itself.''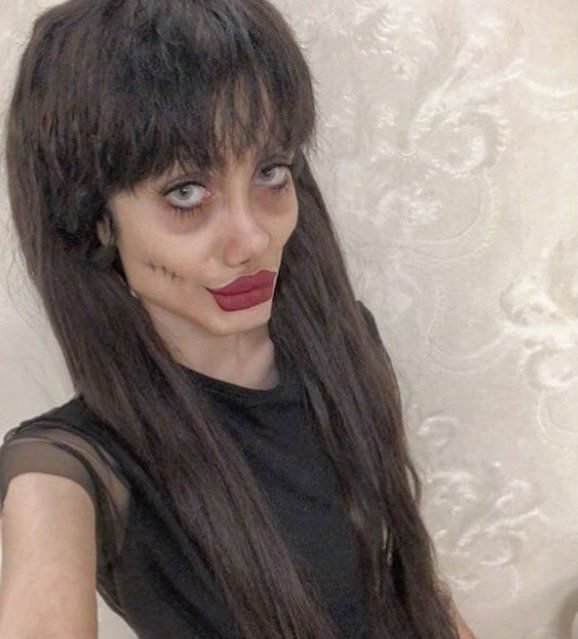 Recently she posted two pictures side-by-side showing her looking extremely different without her signature makeup.
In one picture she has long hair, brown eyes and smaller lips while in the other picture she is in her signature makeup look.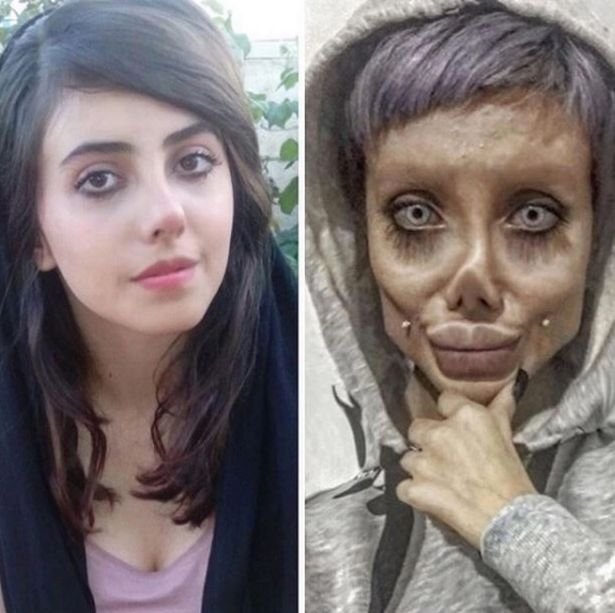 She hits the headlines when she showed her real face and it was far better than the Zombie one.
Some keen-eyed social media users noticed that her nose and cheekbones appear to be in different places in several snaps, while her lips appear to be different sizes.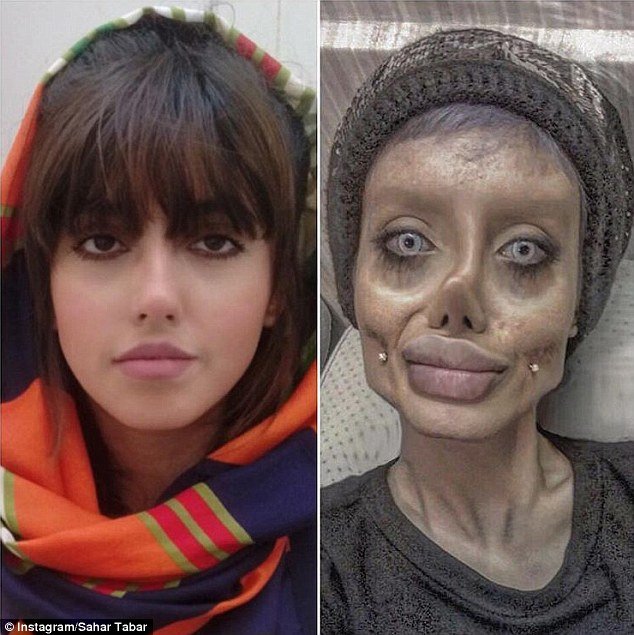 People said that Sahar uses photoshop to achieve this look and later she confirmed it.
Sahar told Sputnik: ''This is Photoshop and makeup. Every time I publish a photo, I paint my face in an increasingly funny way. It is a way of expressing yourself, a kind of art. My fans know that this is not my real face.''
In another Instagram post, she wrote: ''The picture that you're scrutinizing, even though I didn't like it, I kept it in… I must say I only had [indeterminate number of] surgery, not 50 surgeries.''
''I thought these people are probably living in the 18th century and they haven't seen or heard of technology or makeup and they are really surprised.''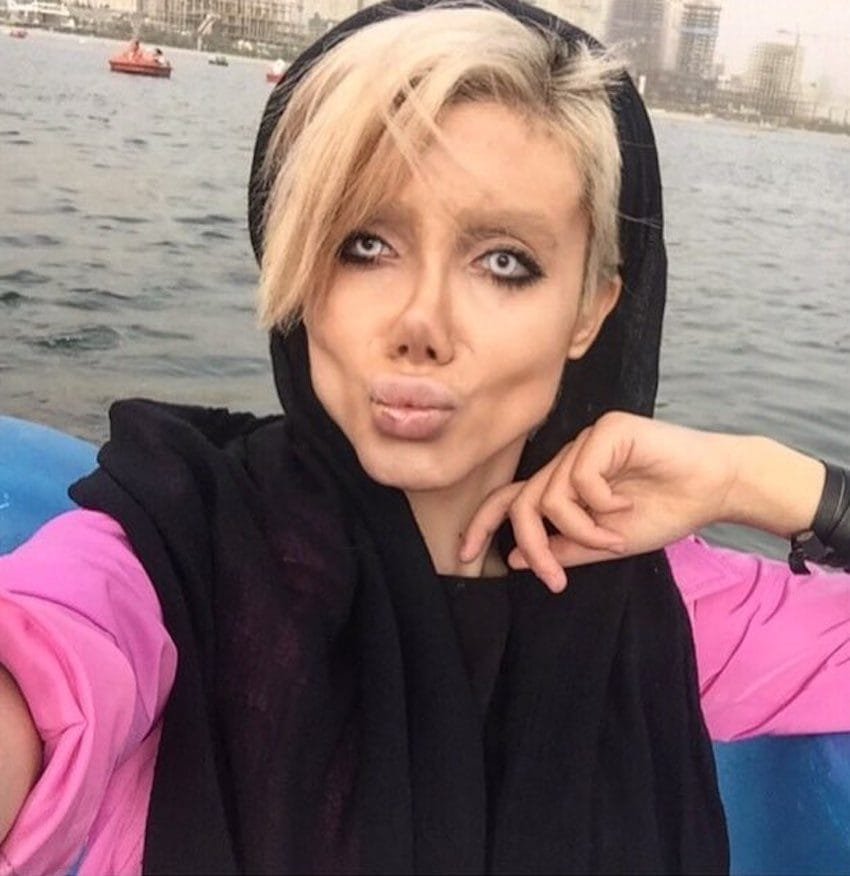 Recommended Video!
"This Girl's makeup transformation is Beyond your imagination, AND she is turning into American Celebrities"
Enjoyed the article? Check out another interesting story below ▼
---

Share this story with your friends and family!
---