A mom-of-two nearly died after she pricked herself on a rosebush. Flesh-eating bacteria ate away at her hip, leg, and buttock.
43-year-old Julie Broude from Boston was setting up lights in her garden when she had been pricked on the hip by one of her plants. After a few days, she started feeling unwell and was immediately taken to A&E before being airlifted to Yale New Haven Hospital, where she was put into a week-long coma.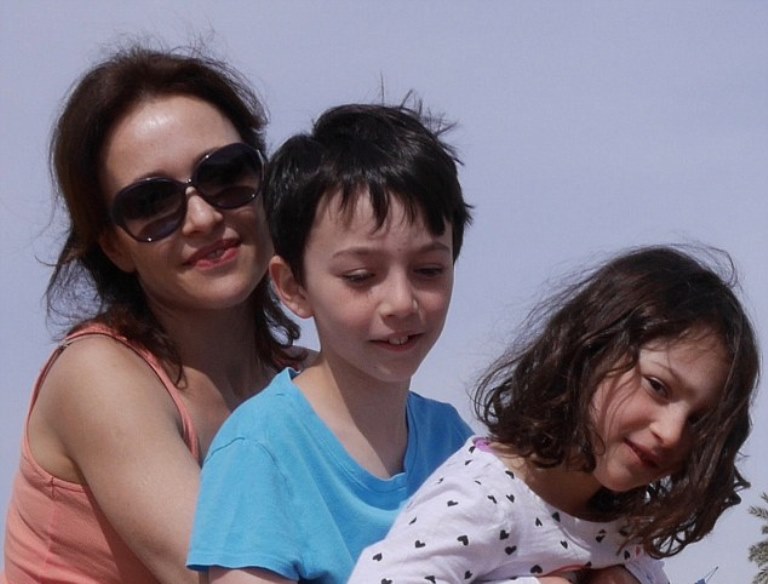 Mrs. Broude was diagnosed with necrotizing fasciitis, a flesh-eating infection that causes the death of the body's soft tissue. She had to stay in the hospital for over two months while undergoing grueling surgeries to remove her dead flesh.
Doctors informed her husband Herbert Rosenfeld, 53, that the flesh-eating bacteria behind necrotizing fasciitis are deadly in 97% of cases. But Mrs. Broude managed to survive, and after 10 months, she's learning how to walk again.
Surgeons were also certain that her leg would need to be amputated, but Mrs. Broude pulled through again! Now, she has a huge and long scar down her leg, missing part of her hip and right buttock.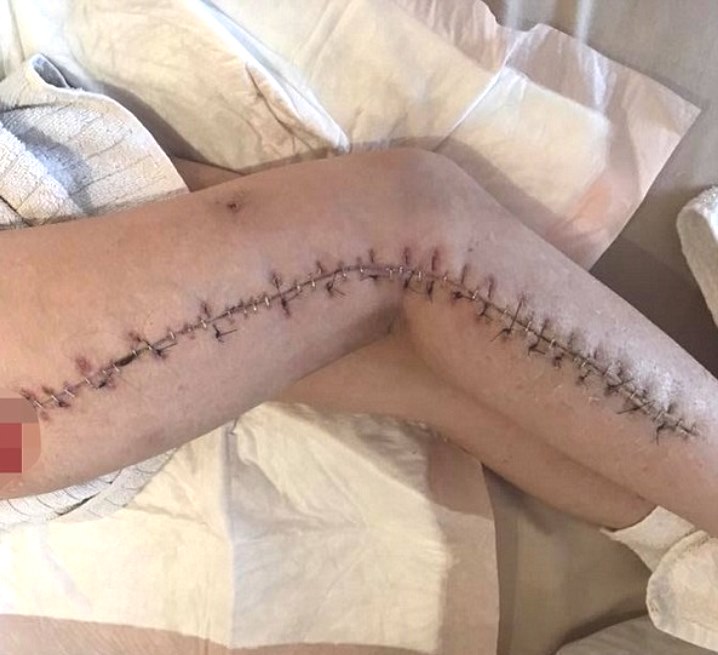 Mrs. Broude said: "Luckily I was in a coma during the time I almost died. My husband and parents had to go through that, every day was touch and go.
I wasn't awake for any of that so I didn't have anyone saying "you're going to die". That was all on my family. It was devastating. 
People really don't survive this so I'm considered very, very lucky."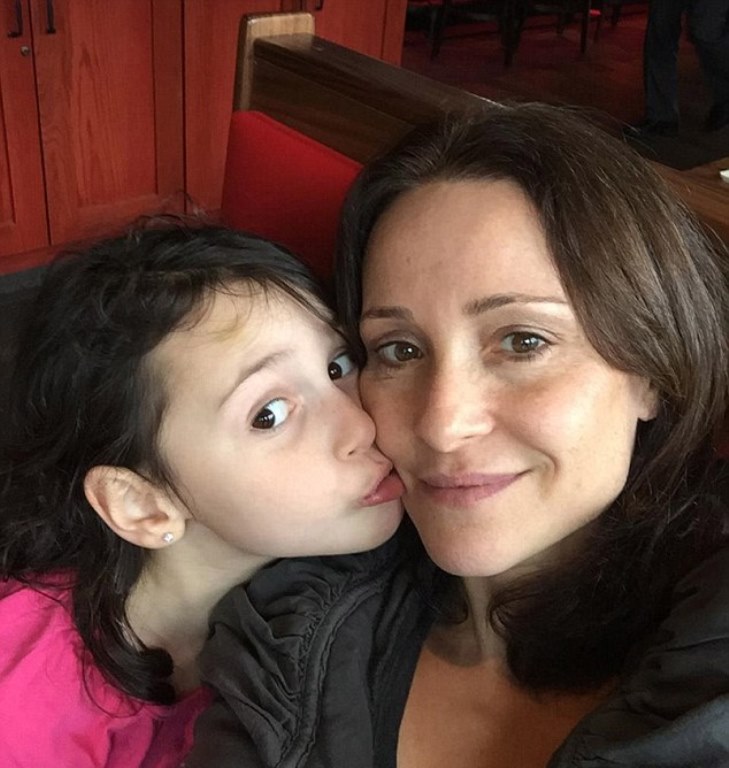 She also credits a routine blood test she had a week before she felt unwell. "The nurse called me the next day and said my white blood cells were very low. 
She said "if you get sick you need to go to the emergency room because you don't have many white blood cells". That's what saved me really."
Mrs. Broude was rushed to hospital when she started screaming in pain. "I started to get sick on the Thursday, which was Thanksgiving, but at that point my leg didn't hurt at all.
By Saturday morning the leg pain started so I called the doctor and my husband took me to the ER at Greenwich Hospital in Connecticut. I don't remember that ride. I had extreme thirst and was crying for water. They say I went into "animal mode."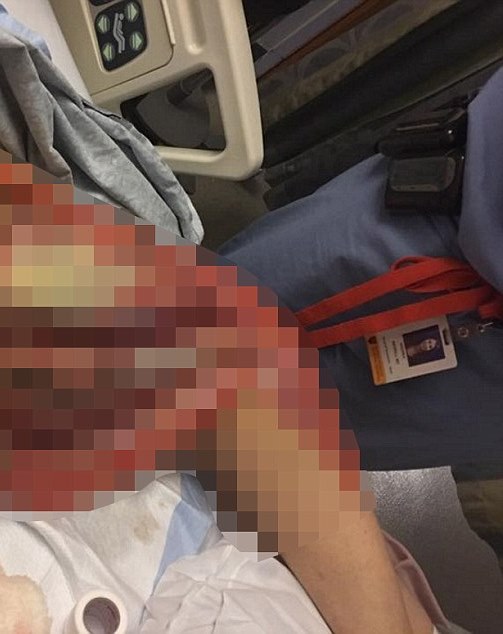 Doctors couldn't figure out what was wrong until her right leg turned purple.
She added: "Necrotising fasciitis is very hard to diagnose because it's so rare and people don't think of it. 
After five hours the doctors figured out what was wrong. My husband said they just screamed "oh s***" and whisked me away.
They did a CAT scan which showed a gas bubble from my hip down to my ankles. When the bacteria eats the flesh it leaves behind a gas bubble due to the toxins it releases. 
I was rushed to surgery before being helicoptered to Yale New Haven Hospital intensive care. They told my husband that night the chances were I wasn't going to make it."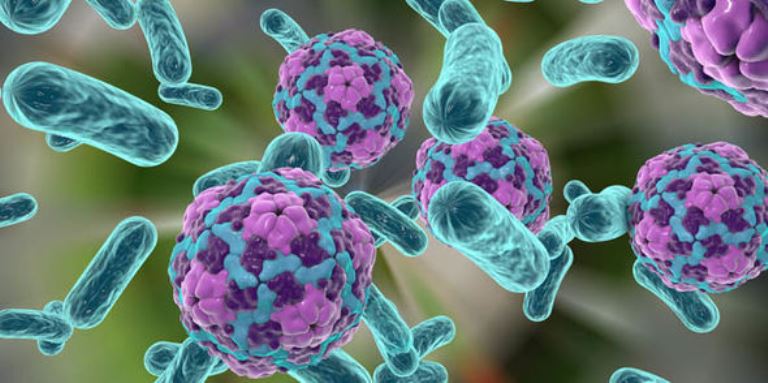 She spent three weeks in the hospital where doctors removed the dead tissue from her right leg and gave her high doses of antibiotics.
"The main loss was in my hip and my buttock so there wasn't going to be enough structure left to support it. They wheeled me away to amputate but then, by some miracle, they didn't have to."
What are your thoughts on this? Let us know in the comments section below!
"Recommended Video – Podiatrist Dr.Mark Johnston: "Are Flip Flops Bad for your Feet?"
Enjoyed the article? Check out another interesting story below ▼
---

Share this story with your friends and family!
---