Kindergarten students and their parents in Shenzhen, in the southern province of Guangdong, China, were welcomed back to school by a pole dancer ahead of their first class on Monday, September 3.
The kindergarten principal hired a pole dancer and thought it was a great idea to welcome the children back to school by hiring them.
When the parents complained about the racy stunt, the principal got fired.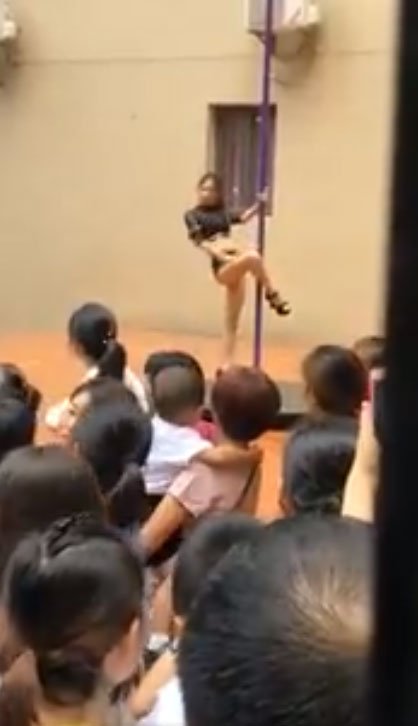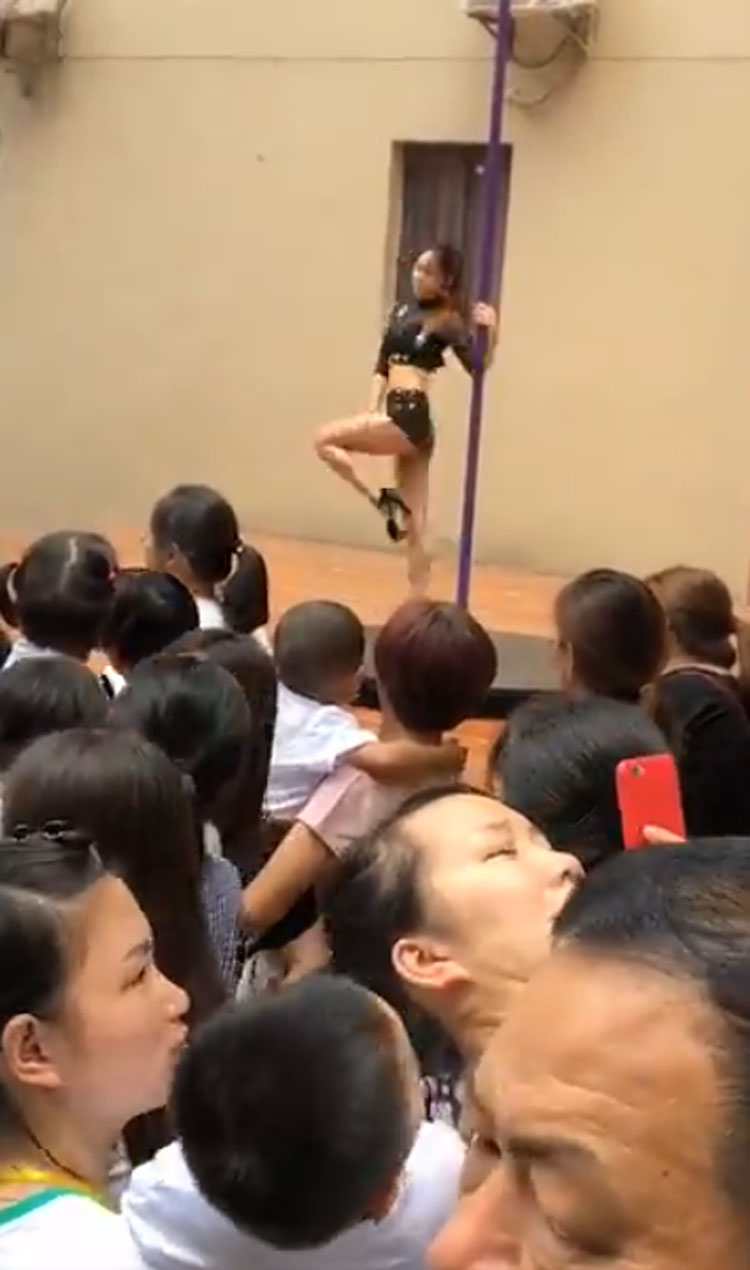 Videos were posted on social media that show a dancer wearing hot pants and a crop top entertaining crowds of 3- to 6-year-old kids and their parents at the Xinshahui private kindergarten in Shenzhen on Monday.
Journalist Michael Standaert, who has a child at the school, posted a video of the performance on Twitter. He wrote:
"So before our kids got out of kindergarten for the summer, there was 10 days of military "activities" and displays of machine guns and mortars at the door; now the principal has welcomed them back with a strip pole dance on the flagpole bearing the PRC flag."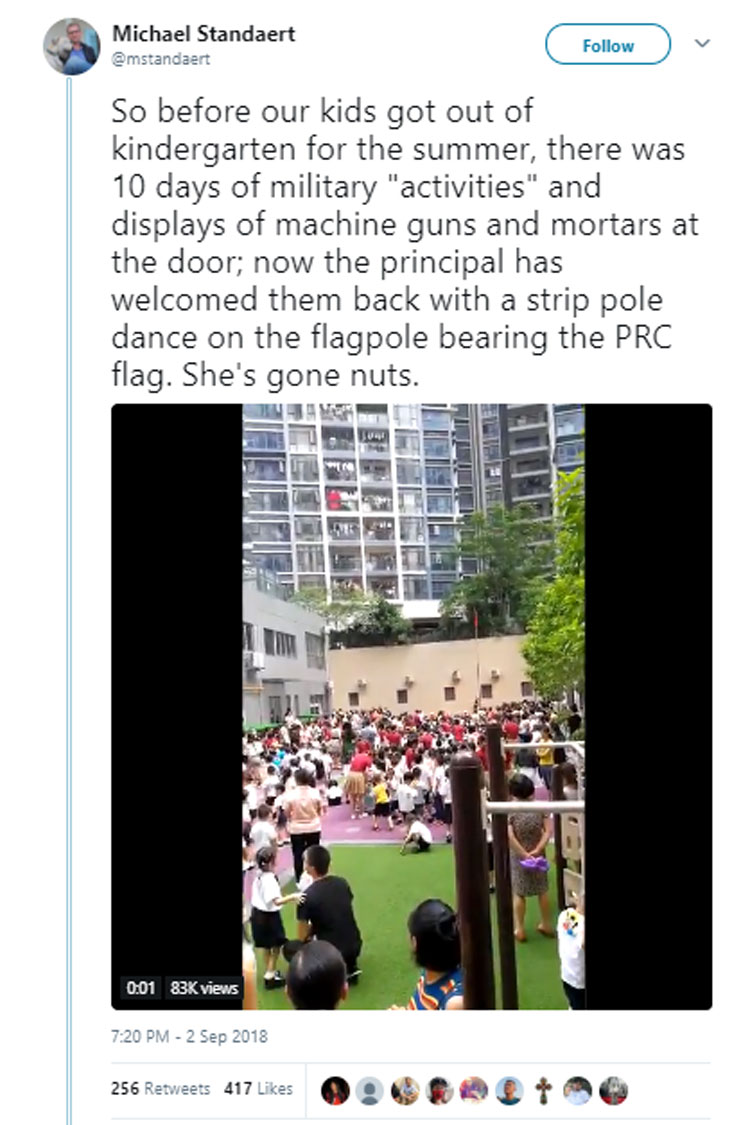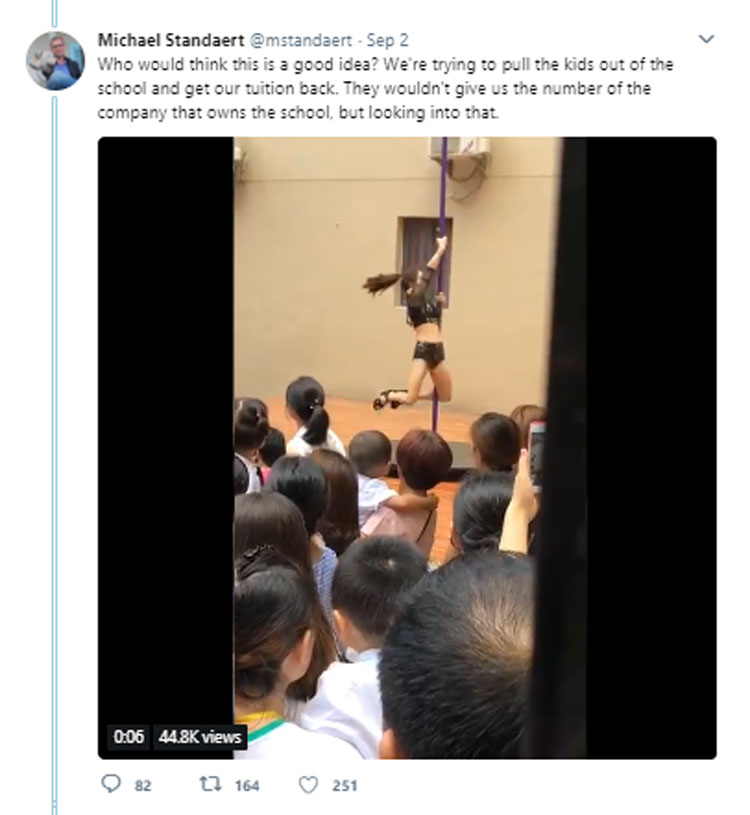 He added:
"Who would think this is a good idea? The principal hung up on my wife when she called after saying it was 'international and good exercise' … okay, yeah maybe for adults, but not 3-6-year-old kids,"
The Baoan educational bureau said the pole dance was "inappropriate" and fired the principal, according to the Washington Post.
Watch the pole dancer entertaining the kindergarten kids
Video Credit: ViRally
The principal, Lai Rong, apologised saying she thought "inviting professional dancers to the kindergarten to perform for the parents would liven up the mood" on the first day back.
"I did not think through the contents of the performance … It was a very terrible viewing experience for the kids and the parents. For that, I sincerely apologize," she said.
Recommended Video!
"Kindergarten Teacher Couldn't Control Her Anger And Grabs A Student By Face"
Enjoyed the article? Check out another interesting story below ▼
---

Share this story with your friends and family!
---