We've all heard of storm chasers who do everything they can to get into the thick of storms and tornadoes. The 1996 movie Twister shed more light into this most dangerous profession but one woman from Canada managed to get some unwilling first-hand experience when she got trapped in her car while in the middle of one such twister.
Tornadoes are terrifying forces of nature that can damage buildings and uproot trees. That's why radio and television always carry tornado warnings well in advance of any actual tornado hitting an area so that you can run or hide.
But for whatever reason, on September 21 Kasandra Parker from Gatineau, Canada either didn't receive the warning or didn't have time to get away. Her car got caught up in the middle of a tornado and she managed to film the terrifying event, complete with her screams.
Thankfully, she didn't suffer anything more than some minor cuts and bruises although things could easily have been worse. According to Environment and Climate Change Canada, the storm packed winds that went up to 265 kilometers per hours.
Watch the terrifying moment below!
The bulletin read: "This tornado damaged or destroyed numerous buildings, overturned vehicles and snapped many trees and hydro poles.
"There were also reports of multiple injuries including several people that were critically injured."
Apart from Gatineau, Kinburn and Dunrobin were also affected.
Kasandra shared the terrifying footage on Facebook and it quickly gained 5.9K likes, 49K shares, and 2.5M views.
A few of the comments were about her safety:
"Oh my goodness. I hope your ok."
"Are you all right???"
"I hope you weren't hurt and all your loved one were safe."
However, some criticized her decision to film the event instead of ducking for safety:
"Why the crying and screaming yet able to aim camera phone on lap full of glass….never mind getting fb vid get your stupid head down….jeeesuzzzzz"
Canada is actually one of the most tornado-prone countries in the world according to The Weather Network.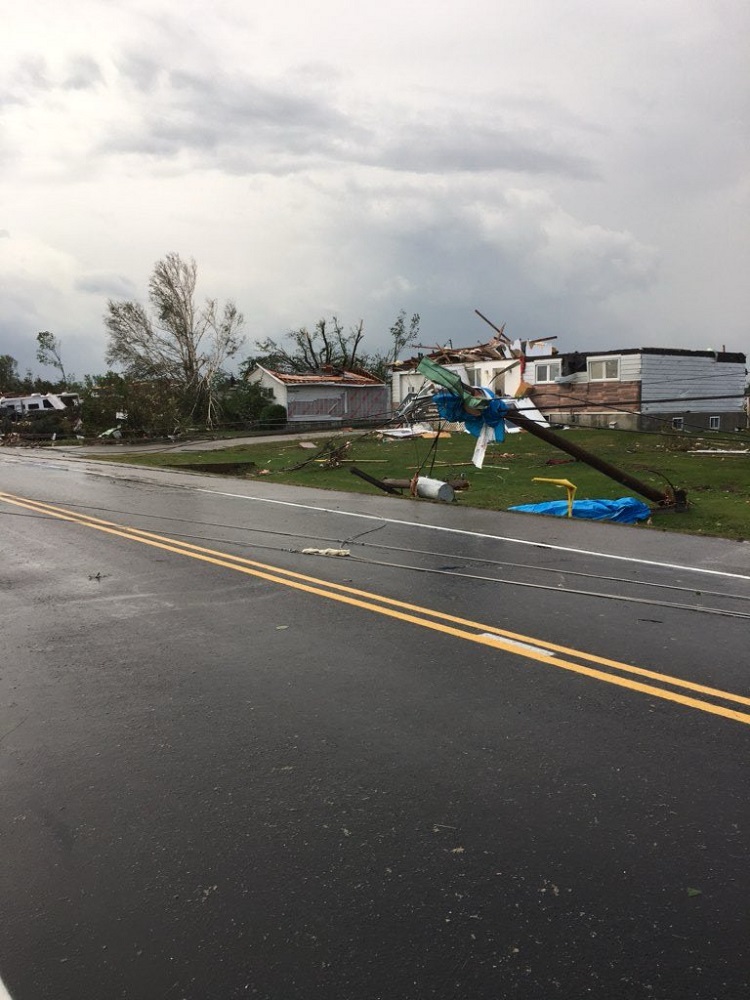 In fact, that same afternoon Kasandra was screaming her lungs out, another tornado struck in Ottawa resulting in damaged buildings from winds reaching up to 220 kph.
People in the affected areas used the hashtag #onstorm in Twitter to let people know what happened.
One wrote: "In the middle of this. Ottawa hit hard by one or more tornados. Emergency vehicles onsite. Crazy weather. Am parked and safe. Hope everyone else is too. #ottweather #Tornado #Ottawa #CTV"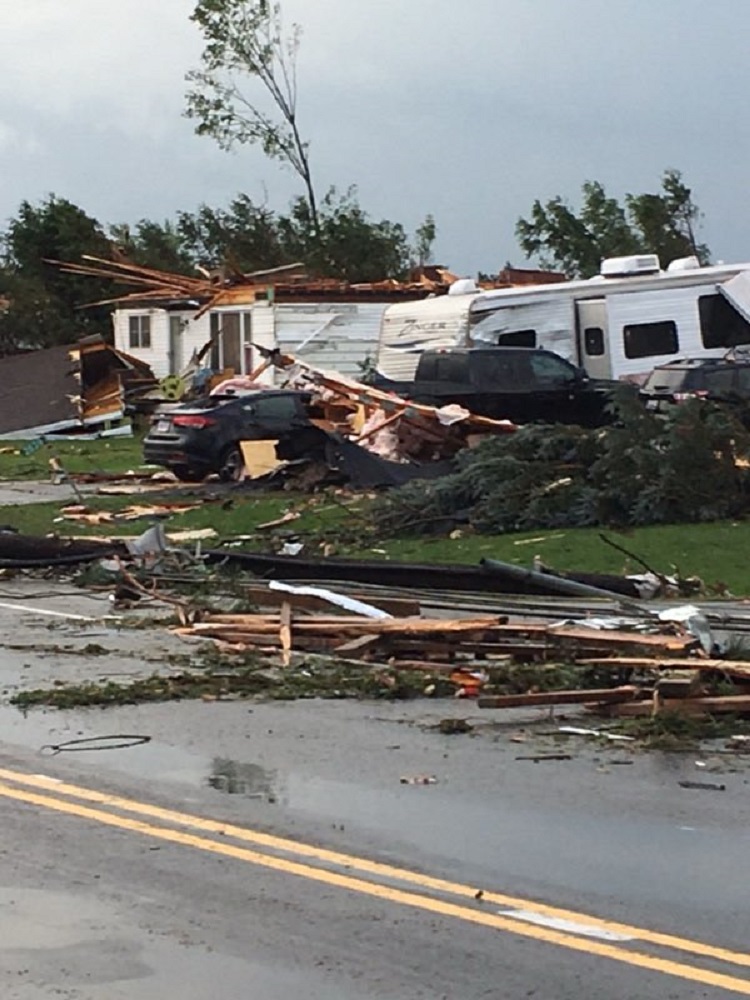 And for another, pictures of her mother's damaged neighborhood filled the screen: "Photos that my mom took of the tornado damage in Dunrobin #onstorm #ottweather #Ottawa"
Since tornadoes are a fact of life to them, hardy Ottawans immediately started to clean up and power had been restored soon after.
Recommended Video!
"Terrifying Footage Captures Tornado Forming In The Clouds"
Enjoyed the article? Check out another interesting story below ▼
---

Share this story with your friends and family!
---